Twisting the knife: Young leftist party seeks ban on computer game featuring autopsy of Lenin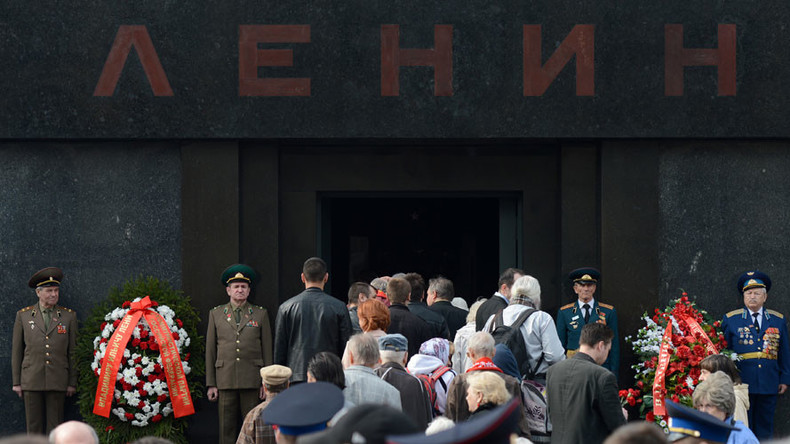 The Communists of Russia, a relatively young leftist party, is demanding that the authorities ban a computer game in which the player can perform an autopsy on Vladimir Lenin's body and extract the organs of the late Bolshevik leader.
The secretary of the Krasnodar regional committee of the Communists of Russia party, Mikhail Abramyan, has addressed the state internet watchdog Roskomnadzor with a request to ban the game titled 'What happened to Lenin in the morgue', distributed through the App Store on iOS devices.
The politician wrote that the gameplay of the controversial application included an autopsy of Vladimir Lenin's body and the removal of internal organs. "This is a monstrosity and requires an immediate reaction from state regulators and law enforcers," Abramyan wrote.
READ MORE: Seeing red: Russian communists to seek international copyright of star symbol
The party members also filed a request with the Prosecutor General's Office, asking for the author of the game to be identified and held responsible for insulting Lenin's memory.
The Communists of Russia is a minor project that should not be confused with the Communist Party of the Russian Federation (KPRF) – a major opposition party with parliamentary representation and the official heir to the Communist Party of the Soviet Union. The former cannot claim any significant public support but are very good at establishing media presence, both by reacting to latest fads and sensations and by creating news through various bizarre suggestions.
Their recent stunts include: a threat to launch mass protests if US actor Leonardo Di Caprio gets to play Vladimir Lenin; a proposal to ban handheld monopods, aka 'selfie sticks' at street celebrations on Victory Day; an initiative to bar US athletes from participating in the 2014 Sochi Olympics, and a plea to the Central Bank to restrict sales of foreign currency to citizens.
However, the KPRF has proved that it holds the image of Vladimir Lenin equally dear. In January this year, the Communists warned President Vladimir Putin that "history won't forgive" him for comments he made concerning Bolshevik leader Lenin's concept of the Soviet state, comparing it to an "atomic bomb planted under Russia."
READ MORE: 'Won't forgive': Communists lash out at Putin for comparing Lenin's policies to 'bomb under Russia'