'Blank shot': Crimean official blasts western sanctions as ineffective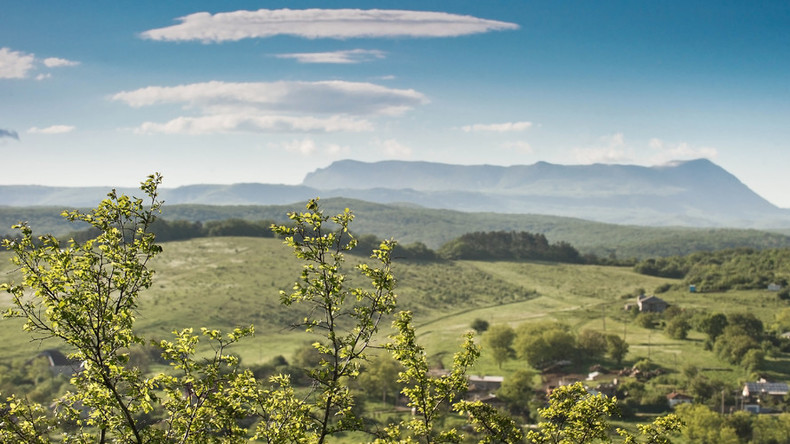 EU sanctions against the Crimean Republic do not scare its residents, have no effect on the region's economy and their new prolongation is very much like a blank shot, Crimean Deputy PM Ruslan Balbek has told reporters.
"The extension of the sanctions has not come as a surprise for Crimeans. These sanctions will not cause any damage, they are akin to a blank shot," Balbek was quoted as saying by RIA Novosti. "Crimea is a part of the great Russian nation and all western restrictions only act as a stimulus for the Crimean economy."
"In two years, they failed to reach the desired result – there is no disastrous economy slump in Crimea or in Russia as a whole, there is no social dissent or civil disturbances. All their steps have only mobilized and united Russian society," the official noted.
READ MORE: Lawmaker suggests marking Crimea reunification day as national holiday
The deputy PM reminded the journalists that many European politicians have personally visited Crimea since its reunification with Russia and witnessed the real state of events in the republic. "When they leave our peninsula they know that its residents have only gained from the reunification with Russia, which they had always considered their motherland. They see that the peninsula is developing and that there are no ethnic or religious conflicts here," Balbek said.
On Friday, the European Union announced that it was extending the ban on business dealings with Crimea for another year. The sanctions prohibit imports of products from Crimea, any investment there, cooperation in tourism services as well as exports of some goods and services to the peninsula. Next week the EU is also expected to extend the broader economic sanctions against Russia introduced in connection with the Ukrainian crisis until the end of 2016.
The Crimean Republic reunited with the Russian Federation in March 2014 after over 96 percent of its residents – the majority of whom are ethnic Russians – supported the move in an urgently called referendum. The decision was prompted by the ousting of the democratically elected president of Ukraine and the installation of a nationalist-backed regime, which almost immediately declared war on the pro-Russian regions in the southeast.
READ MORE: 1 in 3 Europeans say Crimea is Russia 2 years after historic referendum – poll

A public opinion poll conducted in March showed that 95 percent of Russians described their attitude to the reunification with Crimea as positive – up from 86 percent two years ago. When the pollsters mentioned the anti-Russian sanctions introduced by Western nations and their allies after Crimea's accession into the Russian Federation, 75 percent of respondents said they thought Crimea was just an excuse for this move and the West had intended to introduce sanctions against their country by any means.