Duma speaker warns of third-party attempts to distort Russia-Japan relations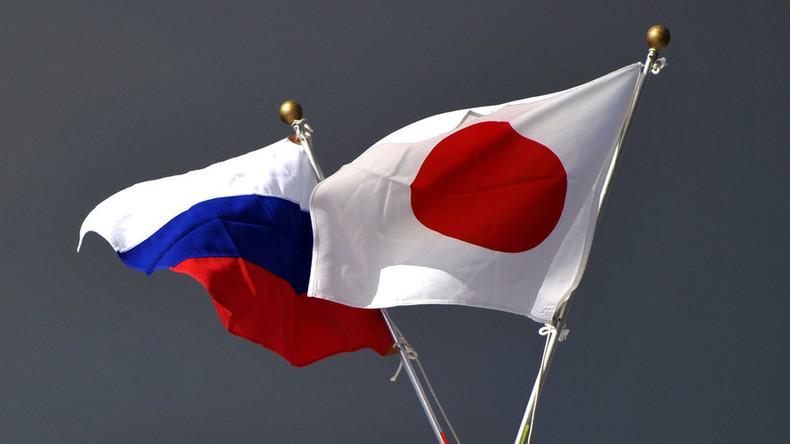 Moscow and Tokyo should not let their cooperation be hindered by third party countries interested in destroying relations between the Russian and Japanese people, State Duma speaker Sergey Naryshkin has said.
"We hold that the cooperation between the Russian Federation and Japan has its own value, that it is developing in the interests of our peoples and should in the future develop without heeding any advice from any third party that is possibly trying to bring dissent into this cooperation," RIA Novosti quoted Naryshkin as saying during his current visit to Tokyo.
READ MORE: Russia condemns Japan's Kuril Islands claim
The Duma chief also told reporters that Russia and Japan were developing a positive new agenda for their relations as part of the roadmap outlined in a 2013 resolution signed by the leaders of the two countries.
Another mark in the development of friendly relations was the meeting between President Vladimir Putin and Japanese PM Shinzo Abe that took place in May this year, Naryshkin added.
"We have the right to say that the talks between Vladimir Putin and Shinzo Abe have drawn a line under the period of slower political dialogue and slowing dynamic of the development of cooperation in other spheres."
During his previous visit to Japan, which took place in May 2015, the State Duma speaker had said that Japanese politicians understood the fact that their country has joined the anti-Russian campaign under US pressure. "The world is open and it is simply impossible to hide the truth from the public in various nations. Gradually, the Japanese people and its political elite have understood this," he said.
READ MORE: Japan admits US pressure behind anti-Russian sanctions – Duma speaker
Following Naryshkin's visit to Tokyo, Japanese Prime Minister Shinzo Abe said that relations with Russia could be taken to a new level and added that friendly relations between the two countries were a guarantee of stability and prosperity in East Asia in the 21st century. He also promised to try to solve the territorial dispute over the Kurils and finally sign a peace treaty between Russia and Japan – something which has been lacking since World War II hostilities ended over 60 years ago.