Recent prisoner exchange improves Russians' attitude to Ukraine, poll shows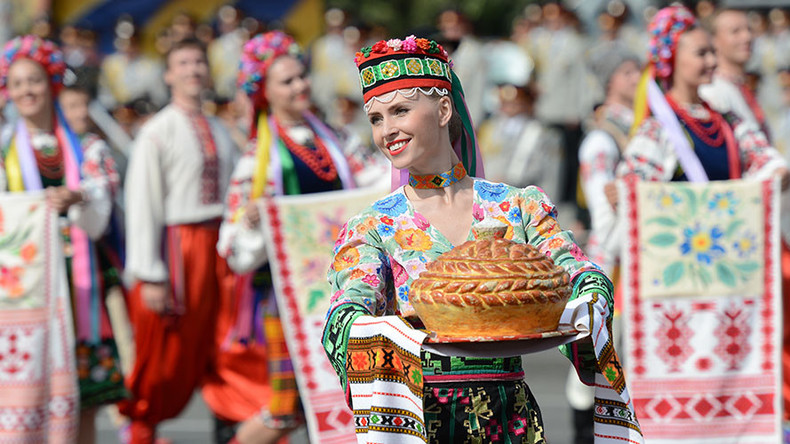 The share of Russians who describe their attitude to Ukraine as 'good' increased sharply after the two countries conducted the exchange of prisoners involving Ukrainian pilot Nadezhda Savchenko, reports independent pollster the Levada Center.
According to Levada Center, 26 percent of Russian respondents described their attitude to Ukraine as good in the poll conducted on May 22-25. When similar research was conducted on May 27-30 the share of respondents with a positive attitude to the neighboring country rose to 39 percent. The share of those who reported that negative sentiments dominated their attitude towards Ukraine dropped from 63 to 47 percent over the same period.
READ MORE: Russians' attitude to Western nations continues to deteriorate - poll
The share of Russians who believe their country should treat Ukraine in exactly the same way as it does other foreign nations – with controlled borders and specific customs and visa regimes – is now the highest since 2008 at 36 percent. Fifty-three percent said they would prefer open-border coexistence and a visa-free regime between the two countries.
Mass media linked the changes in public attitude to the exchange of Ukrainian military officer Nadezhda Savchenko for Russian citizens Yevgeny Yerofeyev and Aleksandr Aleksandrov that took place on May 25. Savchenko was serving a prison term in Russia after being convicted of complicity in killing two Russian reporters who were covering the military conflict in Donbass as well as of illegally crossing the Russian border. The two Russians had been jailed in Ukraine for "terrorist activities" – the term used by a Kiev court to describe fighting on the side of the self-proclaimed republics of Donetsk and Lugansk. Both Russians had pleaded not guilty.
READ MORE: Russia/Ukraine Savchenko prisoner swap deal
Ukrainian sociologists have also reported that the attitude to Russia among Ukrainians improved after the two nations swapped convicts. According to the Kiev Institute of International Sociology, the share of people who described their attitude to Russia as good rose from 36 to 42 percent and the share of those with negative sentiments dropped from 47 to 43 percent. Ukrainians' opinion about coexistence with Russia was split into two equal parts – 44 percent favored an open-border regime and about as many said that the border should be closed and a visa regime introduced.
In mid-June Russia and Ukraine conducted another prisoner swap in which Ukrainian citizens Yury Soloshenko and Gennady Afanasyev, detained on terrorism and espionage charges in Russia, were exchanged for Vitaly Didenko and Elena Gluschinskaya – Ukrainian journalists sentenced to prison by Kiev regime over charges of separatism.
On June 15 Russian presidential press secretary Dmitry Peskov told reporters that he did not exclude the possibility of more prisoner exchanges between Kiev and Moscow.