Nationalists want Russian election candidates to report debts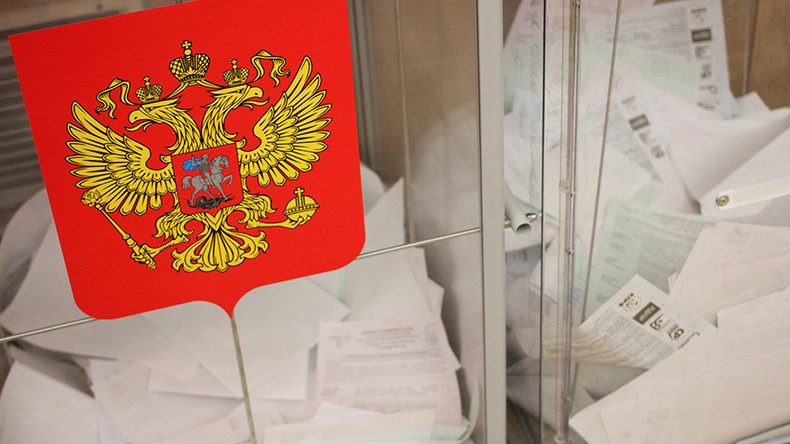 A lower house MP representing the populist LDPR nationalist opposition party has drafted a bill obliging candidates in elections to report their business and private debts alike.
"The draft law proposes introducing an obligatory demand to provide and make public information about all debts of tangible and intangible character of candidates for elected posts on all levels," the explanatory note reads. It was attached to the document that was published on the State Duma website on Thursday.
The main sponsor of the bill, MP Sergey Ivanov, told RIA Novosti the motion had been prompted by the fact that currently the law requires candidates to inform voters about their criminal records, and so "it was only natural" to demand politicians disclose information about their debts.
READ MORE: 'Capital crime!' Nationalist lawmaker seeks return of death penalty for terrorists

According to Ivanov, citizens could use this information to form their opinions on the personal qualities and social traits of candidates, such as responsibility, desire to abide by the law and general respect for their obligations. The lawmaker added that transparent information about candidates' debts would allow voters to decide if wannabe officials are vulnerable to corruption.
Russian politicians often use eccentric proposals on fighting corruption for self-promotion, and media-savvy LDPR is no exception. In 2010, party leader Vladimir Zhirinovsky told reporters that former officials convicted for corruption crimes should be branded with the letter K on the palm of their left hand (in Russian the word 'corruption' starts with K).
READ MORE: LibDems urge execution for bureaucrats co-operating with terrorists

In 2012, the Liberal Democrats drafted a motion introducing the death penalty for corrupt officials who aid terrorists. The same bill proposed banning corrupt bureaucrats from holding state posts and confiscating their property.
None of these drafts have so far made it through parliament.