Russian officials voice skepticism over Council of Europe's latest report on racism & tolerance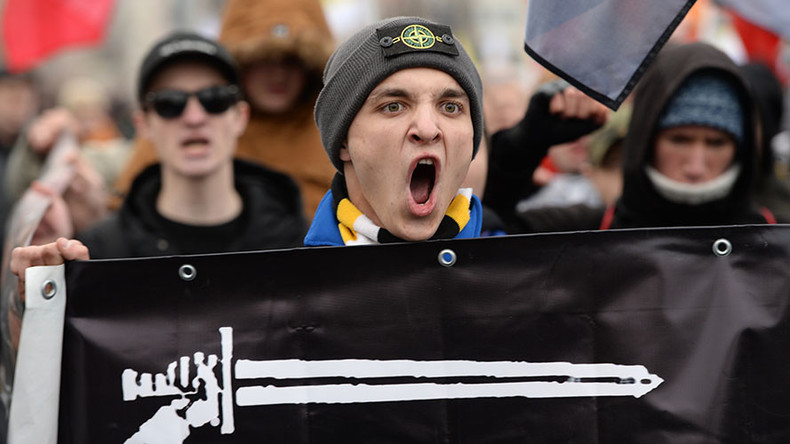 Senior lawmakers have stated that Russia valued the criticism from the European Commission Against Racism and Intolerance (ECRI), but a complex approach to serious problems meant that heeding the advice of European officials was not always possible.
Russian mass media reported on Tuesday that the ECRI had released a report on situation regarding racism and tolerance in Russia, in which it stated that the authorities were not following the recommendations issued by the commission in 2013, in particular the advice to change the definition of extremism in the Federal Law on Countering Extremist Activities.
Commenting on this report the chairman of the Federation Council's Committee for International Relations, Konstantin Kosachev, said that the document only mentioned the recommendations and not obligations taken by Russia.
Kosachev also told reporters that the comment to 2013 document clearly stated that the ECRI did not intend to force Russia into following these recommendations, but rather was just advice on possible changes for the better.
"We are grateful for the advice and, naturally, we do our best to take them into consideration and implement them to the extent to which they are real and reflecting the particular situation in our country," RIA Novosti quoted the senator as saying.
READ MORE: Investigate claims of Ukrainian torture & repression, Duma lawmakers tell international groups

The head of the State Duma Committee for International Relations, Aleksey Pushkov, was harsher in his assessment.
"Political squinting: the Council of Europe denounces Russia's lack of tolerance, but they remain silent about Ukraine with its torture. It seems they think that country is tolerant enough," Pushkov tweeted on Tuesday.
Политич.косоглазие: в Совете Европы осудили Россию за "нехватку толерантности", а об Украине с ее пытками молчат: видно,считают толерантной

— Алексей Пушков (@Alexey_Pushkov) June 7, 2016
MP Mikhail Starshinov (Fair Russia) told reporters that in his view Russian authorities did not have to blindly heed any advice from international groups.
"Recommendations from various international organizations that I treat with all respect are not dogmas and they don't always contain the right scenarios for our country. Many of them are completely unviable in our country and cannot bring any good," Starshinov told reporters.
"These harsh statements about how someone ordered us to do something and we did not do it contain certain elements of a shallow and biased approach. The question arises: why should we follow all recommendations of a great number of international groups at all?" he added.
Another Fair Russia lawmaker, Mikhail Yemelyanov, went even further, suggesting political motives behind the ECRI conclusions.
"These all are purely political charges. They should sort out things with refugees and stop tormenting people of different ethnicity in Europe. This is exactly the situation when they fail to take a look in the mirror," the lawmaker noted in press comments.
In April 2014, the CE's Parliamentary Assembly, PACE, approved an anti-Russian resolution over the political crisis in Ukraine, depriving Moscow's delegation of the right to vote and banning it from participating in PACE's ruling bodies and monitoring missions until the end of that year. In late January 2015, the sanctions were prolonged for another year.
READ MORE: Duma chief says PACE locked itself out of Russian parliamentary polls
Russian lawmakers replied with a resolution stating that nations that have repeatedly violated international law and caused thousands of casualties have no moral right to judge Russia or impose sanctions on it. After the furor, Russian delegation members left PACE because they considered it impossible to resume discussions while sanctions were still in force.
Several Russian politicians also suggested that the country should quit PACE altogether and donate the multimillion-euro annual fee paid to the Council of Europe to international groups that don't have an anti-Russian bias.