Chief investigator proposes law on Russia's 'national idea'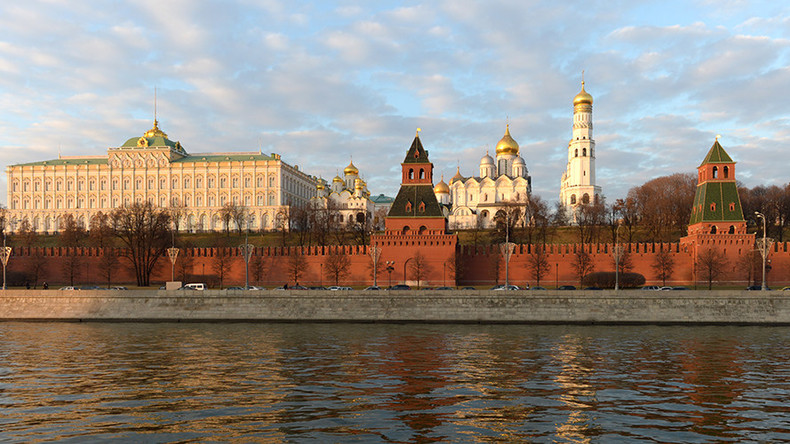 The head of Russia's top federal law enforcement agency says the community should jointly develop a national idea, along with a strategy for its implementation, and include these concepts in the national legislative base.
Chief of the Investigative Committee Aleksandr Bastrykin made the proposal at the international conference on law enforcement that is currently taking place in Moscow, a spokesman for the agency told reporters on Thursday.

Bastrykin did not suggest any exact formula of the national idea, but listed several ideas that, in his view, could become the basis of this concept.
"First of all, the ideas that will become its essence must reflect not the momentary situational interests of our state, but the strategic interests of long-term perspective," RIA Novosti quoted him as saying.
"Second, these ideas must be fully based on the internal and external conditions in which our state exists – the historical traditions, the mentality of our people, geopolitical positioning of our country, the economic, demographic, ecological, and a number of other factors," he added.
"Third, they must envelop all spheres of life – the socio-political, the economic and the spiritual ones," Bastrykin said.
President Vladimir Putin addressed the topic in February, telling a major conference of business leaders that the only possible unifying idea for Russia is patriotism.
"We have no national idea besides patriotism, and there can be no other," Putin told the participants of the Leaders' Club session.
Putin went on to say that the idea of patriotism "is not ideologized or associated with the work of a party or any social structure," and urged that all members of Russian society to discuss it constantly and on all levels.
In May 2015, Bastrykin said in a public speech that Russia should introduce changes to its Constitution in order to end the precedence of international laws. He claimed that the principle of the superiority of international law over domestic had been added to Russian legislation in 1993 due to the strong backing of US advisors, and called this move a possible act of legislative sabotage against Russia.
This proposal has not yet made it into a bill, but later in the year MPs representing all four Russian parliamentary parties jointly drafted the bill that once passed into law would give more powers to the Constitutional Court, allowing Russia to legally ignore the decisions of foreign justice bodies.
The sponsors of the bill wrote in explanations accompanying the document that it seeks to secure the "legal sovereignty" of the Russian Federation and to "oppose the prejudiced rulings" that demand huge monetary compensation from Russia's budget.
In December 2015, Putin signed this bill into law.