Lib Dems seek ban on use of dead people's images in election campaigns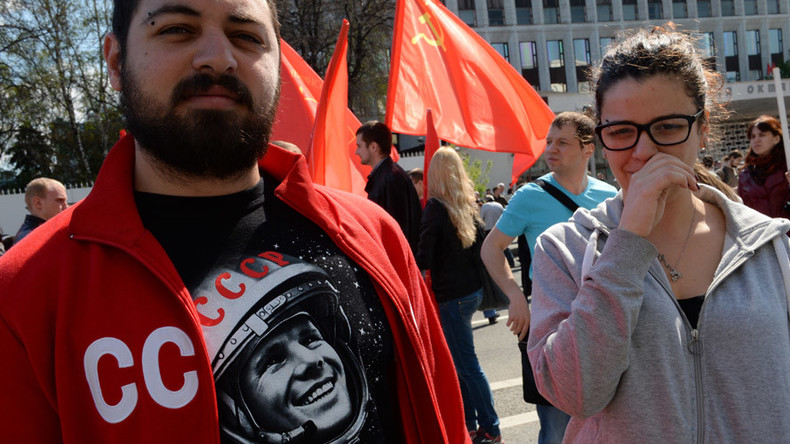 MPs from the populist nationalist party LDPR have promised to draft a motion banning any use of dead people's images in election promotional material, but denied the move is connected with the Communists' intention to use Stalin's name in their campaign.
The head of the Liberal Democratic Party MPs, Igor Lebedev, told RIA Novosti that he and the head of the State Duma Committee for Public Organizations, Yaroslav Nilov, intended to submit their bill on Thursday and expected the parliament to consider it in June this year, before the parliamentary elections scheduled for September. If passed, the draft would impose a ban on use of photos, pictures or videos of any deceased person in propaganda materials.
"Today we see that some political parties or candidates in the elections can use the images of famous historical figures, such as generals, monarchs or athletes who, unfortunately, are already deceased. We hold that such propaganda is against the law," Lebedev told reporters.
READ MORE: Communists plan 'popular patriotic coalition' to counter United Russia at future polls

The current Russian law on elections forbids parties and candidates to promote themselves during polls using images of anyone else but actual contenders, but Nilov explained that the LDPR bill was not redundant as, in his opinion, the possibility of loopholes had not been completely excluded.
"Despite our awareness of the fact that the current law does not allow to use images of non-candidates, but we propose to specify it so that no one tries to find a loophole and hide behind the image of Peter the Great, dead military men or artists," he said.
Both sponsors of the bill also assured reporters that their initiative was not connected with the recent news that the Communist Party of the Russian Federation (KPRF) intended to use Stalin's name and image in their elections campaign. According to KPRF's secretary for information work and elections strategies, Sergey Obukhov, "Stalin's image will be used in election campaigns and it is capable of attracting additional votes from people who don't belong to the nucleus of our electorate."
READ MORE: Communists to use Stalin image in upcoming Russian parliamentary polls – report

The Communist Party often uses Stalin's name and image to promote itself. For example, in February, 2015, Communist Party leader Gennady Zyuganov appealed to President Vladimir Putin to rename the city of Volgograd as 'Stalingrad', and also to give Stalin's name and a monument to a square in Moscow.
A public opinion poll conducted by the independent Levada Center in December 2015 showed that public support for Stalin's personality and approval for his policies have increased, but that the attitude to Stalinism in society remains balanced.