US citizens turn to court seeking Russian pensions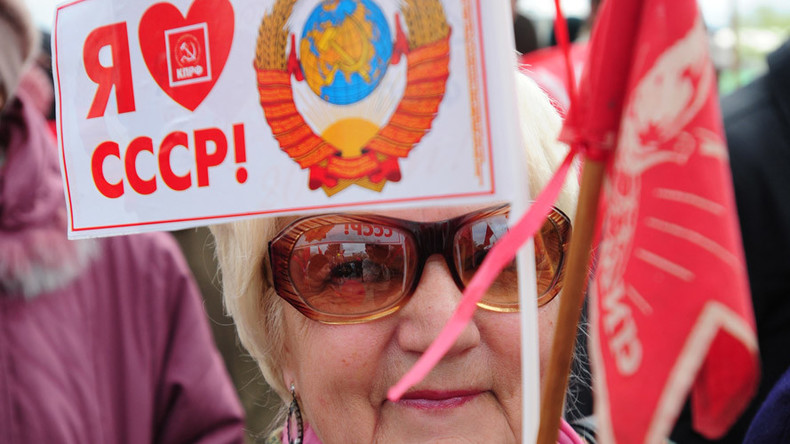 A group of people who left Russia for the United States before the collapse of the Soviet Union have gone to court in Russia seeking to restore their rights to pensions lost because they couldn't claim citizenship of the Russian Federation in due time.
Lawyer Vitaly Revzin, who represents the claimants, told Izvestia daily that his clients are hopeful for success in the case because similar precedents have happened before and courts ordered that emigrants who lost the rights to Russian pensions for reasons not depending on themselves should receive compensations of up to 1 million rubles (about $14,700).
"In 1991 the new law on citizenship came into force [in Russia] that ordered that all residents must claim their citizenship before February 6, 1992. People who emigrated before this date naturally remained outside this process," the attorney said. "The new law on pensions that came into force in 1993 only concerned citizens [of the new state]."
He noted that international law recognizes the Russian Federation as the legal successor of the Soviet Union and this succession includes all pension obligations.
READ MORE: Moscow creates fund to protect Russian compatriots abroad
Currently Revzin represents 15 former Soviet citizens who now reside in the United States. The lawsuit is being considered by the Zamoskvoretsky District Court in Moscow. However, according to the lawyer, the total number of people who have sought the return of their pensions since the collapse of the USSR is about 45,000.
Activist Jacob Gutman, who heads the association of emigrants seeking Russian pensions, has told reporters that most of the claims and lawsuits had been filed in in relatively recent times because the size of state pensions in Russia had become quite substantial.

Gutman also said that his group had received claims for pensions not only from the US, but from other countries, such as Canada, Australia, Germany and Israel.
Additionally, in 2009 the European Court of Human Rights ruled that the Russian Federation should satisfy a claim by 22 former Soviet citizens seeking compensation for lost pensions, because depriving a person of a pension legally amounted to depriving this person of property. In the same year the US Congress passed an amendment allowing immigrants from the Soviet Union to receive welfare in the United States even if they are getting pensions from the Russian government.
READ MORE: FM Lavrov pledges stronger support to Russian diasporas despite Washington & Brussels

The press service of the Russian Pension Fund said in comments that the organization fulfills all court decisions and pensions would be paid to all people who can prove their rights to them. The agency noted that as of December 2014 about 259000 people from foreign countries were receiving Russian pensions.