Flamboyant nationalist Zhirinovsky announces major changes in 'hermaphrodite' party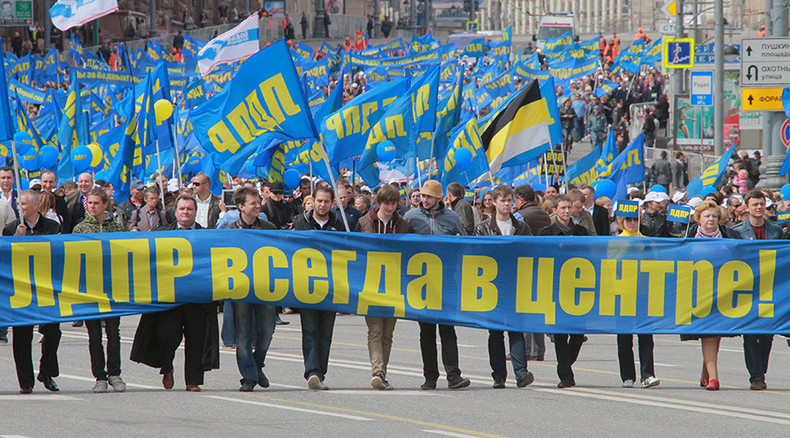 Russian populist party LDPR will drop its extreme nationalist rhetoric and adopt an ideology combining all sides of the political spectrum, leader Vladimir Zhirinovsky announced at the meeting of senior party activists and heads of regional branches.
According to Kommersant Daily, Zhirinovsky urged his allies to adhere to a centrist political platform. The activists asked for an explanation, to which he gave the following reply: "We are neither left nor right. Who we are then? This is complicated. When someone is neither a man nor a woman, what we must call it? It is a hermaphrodite, which is interesting, but hardly practical. We are the same thing."
However, in further comments Zhirinovsky said the party should combine four extremities of the political spectrum - which he listed as leftist, democratic, conservative and Western-liberal - and merge them into some "fifth version." For example, when LDPR is raising the national question, it must not demand that Russians should have more rights than migrants. Everyone must be equal, he noted.
READ MORE: Lower house scandal: Pro-Putin movement seeks probe into nationalist insults
Another piece of advice given by the ever-quotable LDPR leader to his comrades was to source support to the party among workers, peasants and small-scale businessmen.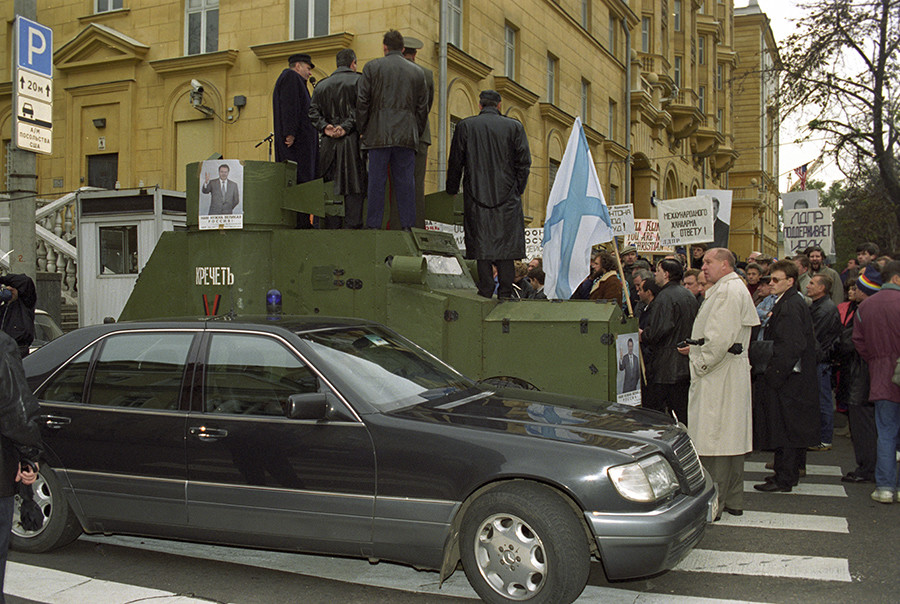 The new course of the Liberal-Democratic party came as a surprise as LDPR – the second-oldest party in modern Russia – has always used controversial methods to achieve popularity as well as radical statements to receive media attention.
For example, in the 1990s Zhirinovsky based his presidential campaign on a promise that every Russian woman would be with a man, and handed out free vodka and money from trucks. One famous and oft-quoted Zhirinovsky statement, also made in the 1990s, was that Russian soldiers would soon wash their boots in the Indian Ocean.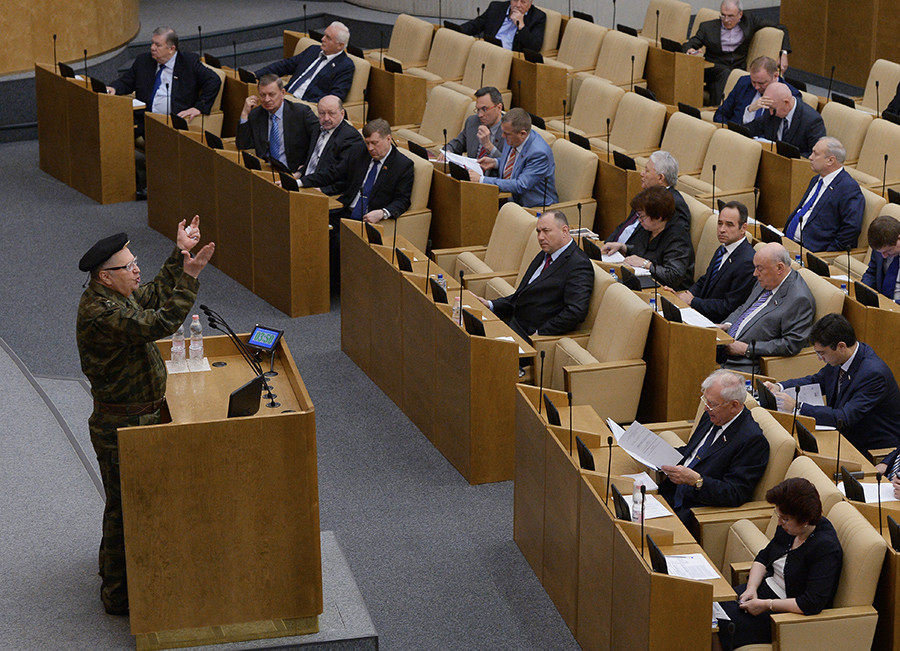 More recent initiatives from the LDPR leader included canceling most elections in Russia, annexing most of the former Soviet republics, forced birth control in the North Caucasus and a total ban on erotic content on TV. In addition, in early 2014 Zhirinovsky announced that his party was introducing a ban on drinking and smoking for its members as well as a minimum-four-times-a-year limit on sex.
READ MORE: Uproar as LibDem leader Zhirinovsky attacks pregnant reporter
LDPR currently holds 56 of 450 seats in the State Duma. In 2012, Zhirinovsky again ran in the presidential elections, garnering about 6 percent of votes.