Communists seek retirement age referendum from Russian govt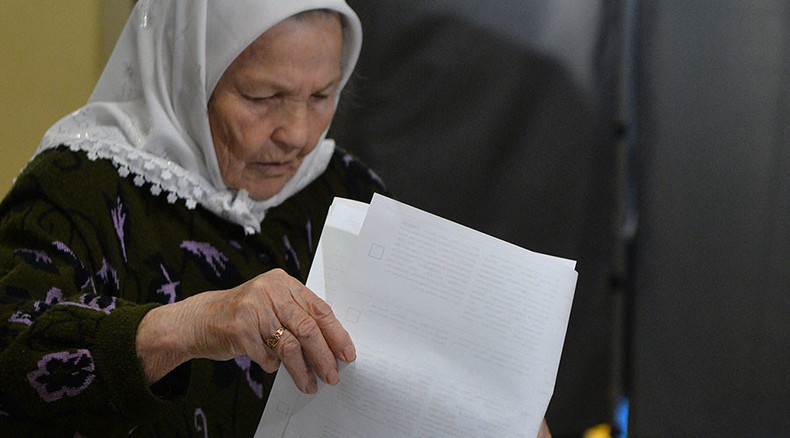 After Russian Prime Minister Dmitry Medvedev urged the government to think about raising the retirement age, the Communist Party written to him, saying that such a move requires major public support and can only be decided by a referendum.
"I am asking you before giving final instructions to the government about this initiative to thoroughly study the opinions of our citizens in order to [take into account] the potential protest. In this connection I am asking you to consider the possibility of a nationwide referendum or opinion poll to understand what the real public opinion is," MP Vadim Solovyov wrote in a letter to Medvedev.
In comments to RIA Novosti, Solovyov said that, according to the Constitution, referendums possessed supreme legal power in the country and therefore if the majority of the population rejects the idea of raising the pension age, this possibility should forever be removed from the political agenda.
READ MORE: Communists oppose government initiative to raise pension age
On Wednesday, the Russian government discussed changes to the pension system, and Medvedev said that sooner or later the authorities would have to consider raising the retirement age. However, the PM added that the move was not planned for the near future.
The current retirement age in Russia is 60 years for men and 55 years for women.
In April, the Communists already voiced their opposition to government policy regarding pensions in reply to the Labor Ministry's proposal to increase the retirement age to a universal 65 years. To this, Communist lawmakers said that the "belt-tightening measures" should be first tested on government ministers.
Also in April, President Vladimir Putin mentioned the raising of the retirement age in his televised Q&A session. He urged the officials to be extremely careful and only to resort to such steps if absolutely necessary.