Lawmakers seek to impede foreign trips for bad debtors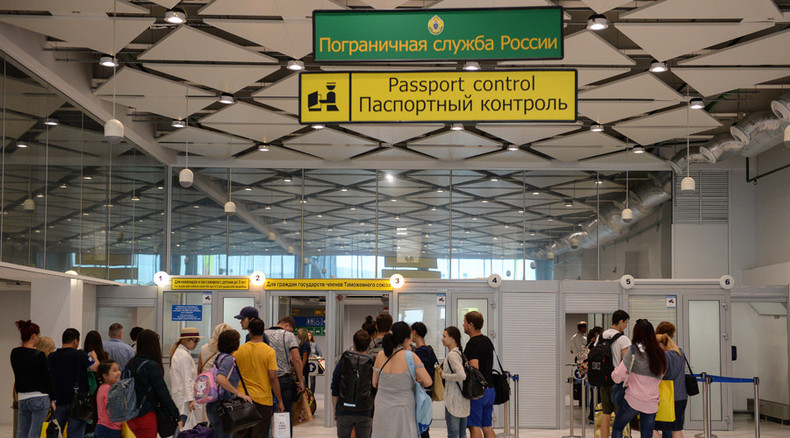 Leftist MPs are urging the government to raise the minimum personal debt that can cause citizens to be banned from leaving the Russian Federation, claiming that last year's inflation has made the current threshold "insubstantial."
"Over the past 18 months the Russian ruble has lost half of its value against foreign currencies and the official inflation has gone over 20 percent. It would be a far stretch if someone now calls 10,000 rubles a substantial sum of money. Now it makes just a few parking fines and the guilty citizen can be simply unaware of them," the author of the bill, MP Andrey Krutov (Fair Russia) said in comments with popular daily Izvestia.
"It would be logical to raise the minimum threshold of debt from which court bailiffs can restrict the debtors' trips to foreign nations," he added.
Currently, Russian law allows bailiffs to temporarily close the border for citizens who have over 10,000 rubles (about $155) of unpaid fines or overdue debts, including utilities or child support payments. Krutov wants to raise this limit top 20,000 roubles (about $300). If the debtor persists in his or her habit of non-paying the dues, the court can make the exit ban permanent.
READ MORE: Imaginary girl used by Russian bailiffs turns real and sues them
According to experts from debt collection companies, about 8 million Russians now have various overdue debts and payments and about 1.1 million of them are not allowed to leave Russia until the money is repaid.
The press service of the Federal Court Bailiff Service declined to comment on the initiative.
Earlier this year, MP Sergey Kalashnikov of the nationalist party LDPR proposed to abolish the temporary travel ban imposed by bailiffs as unconstitutional, claiming that limitations of basic human rights can be only imposed by court. This proposal has not yet been formed into a bill.