Moscow residents want Romanov killer's name to remain on city map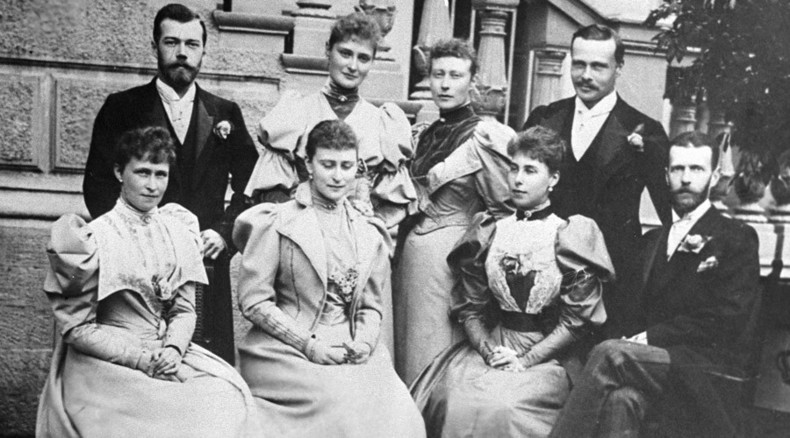 Moscow residents are not in favor of plans of renaming a metro station that currently bears the name of a prominent Bolshevik who oversaw the killing of Tsar Nicolas II and his family in 1918, according to the latest opinion polls.
"The [public] hearings into the issue have also demonstrated a negative attitude to the renaming. It is a matter of time, we will see what happens later," Moscow Mayor Sergey Sobyanin told the radio station Moskva, concerning the fate of Voykovskaya metro station.
"My attitude to all of this is of secondary importance. Our primary goal is to listen to what the locals are saying. They say they want the old name to remain as they are used to this," Sobyanin added.
Voykovskaya metro station and the city district around it, bear the name of Pyotr Voykov – a prominent Bolshevik, who in 1918, was part of the Cheka security service. He was in charge of keeping the Romanov's under house arrest and later of executing them and disposing of their bodies (Voikov, however, did not take part in the actual shooting; it was carried out by Yakov Yurovskiy).
In July this year, representatives of the Romanov dynasty told the media that they would ask Moscow City Hall to rename both the Voykoskaya metro station and the whole Voykovsky district.
READ MORE: Royal descendants want Romanovs' killer's name erased from Moscow map
The dynasty's lawyer German Lukyanov stated, "The renaming would mean that Russia is a democratic state with no connections to the totalitarian past."
A similar initiative was prepared by municipal lawmakers from the Voykovskiy District. However, politicians have resisted the idea, due to the high costs involved, as residents would be forced to replace their internal passports and other documents to accommodate the changes.
An opinion poll conducted in 2013 in connection with the 400th anniversary of the Romanov royal house showed that 28 percent of Russian citizens would agree to be ruled by Tsars, but only 6 percent said that this modern monarch must be from the Romanov dynasty. About 13 percent believe a contemporary Russian politician could become a new Tsar and suggested a nationwide referendum to decide on the candidate.
The majority of the people - 67 percent - said that Russia should leave the monarchy in the past and remain a democracy.