Senators seek to soften law that restricts Russian bloggers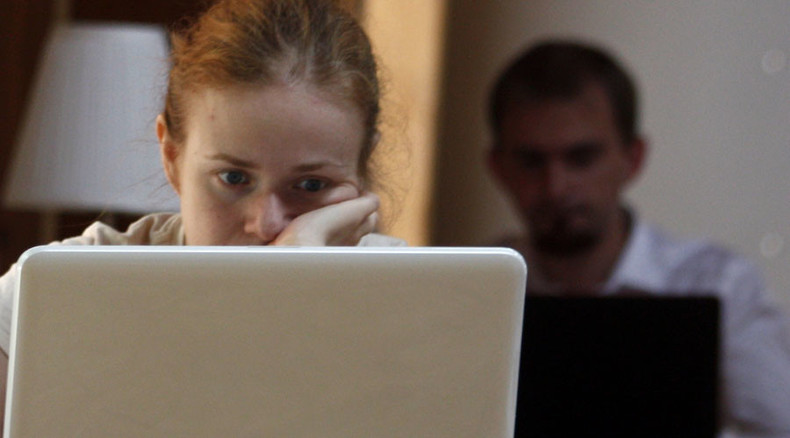 Two Russian senators have proposed not to make owners of social networks responsible for users' posts and to introduce stricter definitions into the "law on bloggers" that brackets popular internet authors with mass media.
In the explanatory note attached to the bill, lawmakers Konstantin Dobrynin and Vladimir Tyulpanov said it was wrong to make administrators of social networks responsible for the activities of other people – the popular users of these networks.
The senators also propose to legally define the terms "social network", "profile", "account", "blog", "blogger" and the like. This would prevent controversies in understanding of the already approved norms, they note.
READ MORE: Legislative restrictions on popular bloggers come into force in Russia
In August last year, Russia introduced a law ordering all blogs having 3,000 daily readers or more to follow many of the rules that exist in conventional mass media, such as tougher control on published information and banning bad language.
Popular bloggers, or those whose internet pages attract at least 3,000 unique readers every day have to register with the state watchdog Roskomnadzor, disclose their real identity and follow the same rules as journalists working in conventional state-registered mass media.
The restrictions include the demand to verify information before publishing it and abstain from releasing reports containing slander, hate speech, extremist calls or other banned information such as advice on suicide. Also, the law bans popular bloggers from using obscene language, drawing heavy criticism and mockery from the online community.
Watchdog officials stressed earlier that the web authors' physical location makes no difference – everyone writing in Russian and targeting a Russian audience must comply or access to their content would be blocked in Russia.
Violation of the new rules is punished with fines between 10,000 and 30,000 rubles ($150 - $450 at current rate), and in cases when popular blogs are maintained by legal entities fines can reach 500,000 rubles (over $7,600).
READ MORE: Leftists push to equate popular Russian bloggers with mass media
Russian internet companies and human rights advocates protested against the new rules and the head of the Presidential Human Rights Council, Mikhail Fedotov, requested senators didn't approve it. The bill was nevertheless passed, but the upper house agreed to create a special monitoring group comprised of rights activists and industry experts that would monitor its implementation and propose further corrections.