Baltic states 'neglect freedom of speech for political goals' – Russian Foreign Ministry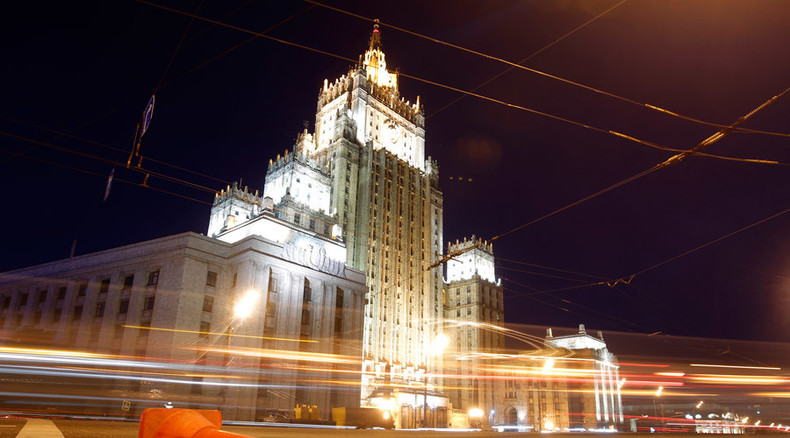 The Baltic States have shown their disrespect of the freedom of speech by denying Russian journalists entry, the Russian foreign ministry said in a statement following a series of incidents involving Russian reporters in the Baltic countries.
"Amid the constant EU claims about its commitment to the freedom of speech… this important principle is neglected almost on a daily basis in favor of political ambitions," the statement says.
The Baltic States "automatically regard every person to a varying degree connected to the Russian media as an adversary and a subject of persecution," Russian Foreign Ministry said referring to a series of incidents involving Russia's journalists in Estonia, Latvia and Lithuania.
Marina Perekrestova, the head of the multimedia department within the Rossiya Segodnya news agency was denied entry in Estonia "without any plausible explanation," although she had all the necessary documents that allowed her to work in the country.

Lithuanian authorities "suddenly" declared journalist Galina Sapozhnikova working for the Russian daily Komsomolskaya Pravda "an undesirable person posing a threat to national security."
READ MORE: Ukraine's Security Service detains Russian journalists in Kiev, deny entry for 5 years

Another incident mentioned in the foreign ministry statement was Latvia's refusal to allow the Rossiya Segodnya news agency to open its office in the country.
According to the ministry, these cases "clearly show" that the claims of Riga, Tallinn and Vilnius about their commitments to the principles of democracy and free speech are "demagogy."
Russian Foreign Ministry also emphasized that it would take such "unfriendly actions" into account in the bilateral relations between Russia and the Baltic States.