MP proposes pet quotas after woman with 20 cats has kids taken into care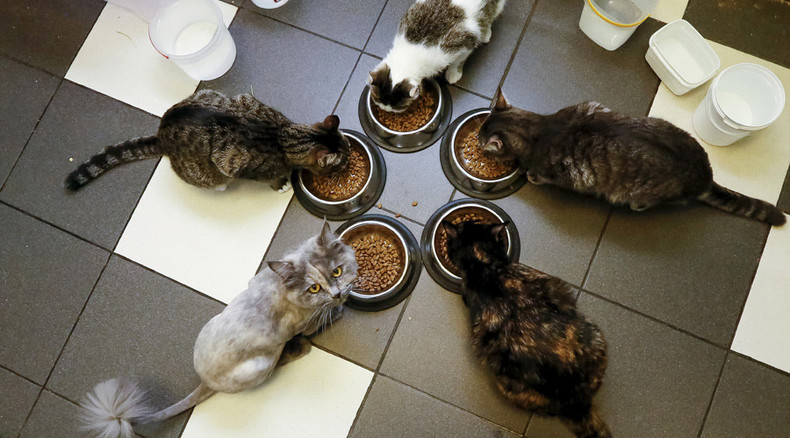 A Russian MP has proposed a legislative amendment allowing regions to put a cap on the maximum numbers of pets someone can keep after social services had to take away children from a woman who lived in an apartment with 20 cats.
Vadim Solovyov, of the Communist Party caucus, said in an interview with news web-site Lenta.ru that the precise number of pets a resident is allowed to keep must be decided by regional authorities, and the best way to set a restriction is to determine the maximum amount of animals per unit of floor space in city apartments. The proposal comes amid numerous complaints by people who have to live next to apartments with dozens of dogs and cats inside, and also to address public health concerns, Solovyov said.
The lawmaker said that the approximate suggested norm could be one cat or dog per room of 20 square meters.
He noted that if the bill is passed, it would require a special municipal service to ensure the quotas are observed. The same agency would take away pets from people who exceed the norm and place the animals into shelters, with the possibility of adoption by other people. However, the MP emphasized that the seizing of animals is possible only after a court order.
READ MORE: Animal cruelty in cosmetics testing gets Duma scrutiny
Solovyov also suggested that there should be a transitional period of between six months and a year after the bill is passed before it comes into effect – to allow pet owners to bring themselves within the requirements of the law without interference by law enforcement bodies.
The MP's interview was published a few days after a media story about social services taking two sons away from a woman who kept 20 cats in her Moscow apartment and refused to part with the animals. The story attracted massive public attention, including from the presidential ombudsman for children's rights, Pavel Astakhov, who told reporters that the woman had agreed to let other people adopt some of her animals if this could help her get her children back. The case is being reviewed.
READ MORE: Owner of 20 cats stripped of custody, agrees to give up pets for sons