Election Day off: Nationalists propose measure to boost voter turnout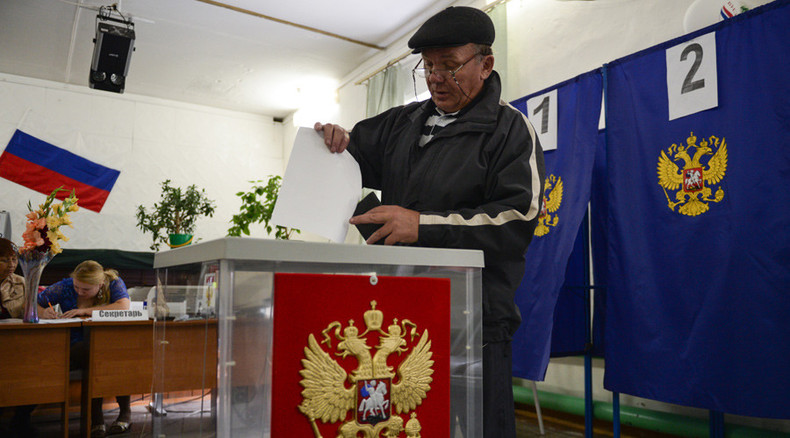 Two Russian lawmakers of the nationalist party LDPR claim that the turnout at polling booths is falling and propose giving voters an additional incentive to cast their ballots by compensating the Sunday they spend voting with a day off in lieu.
"Voter turnout at elections is getting lower and lower. One of the reasons is the time that the polls are held. Half of voters remain at their dachas [summer houses] or on vacation trips" Yaroslav Nilov said in comments to Izvestia daily. Currently the universal Election Day in Russia is the second Sunday of September.
"The older generation had a more responsible attitude to voting, but the younger generation needs additional stimuli. We suggest that any person who votes at elections get an additional paid day off that he or she can take any time during the year," Nilov said.
The lawmaker explained that once their bill is passed people who vote would receive a certificate at the polling station to take to their employer. Students would also get one additional day of vacation, but would certainly have to sit all exams as usual, the MP added.
READ MORE: Putin orders all 2016 parliamentary polls move to single election day
Nilov also noted that he and his colleague expected the parliament to support the bill because the citizens' active participation in the political life of the nation was in the interest of all Duma parties. He said that he expected the new regulation to come into force already in September 2016.
However, other Russian MPs were skeptical of the idea. Dmitry Vyatkin of the majority United Russia party said that according to the Constitution the ability to vote at elections is a right, not an obligation, and offering benefits to voters could create inequality among citizens. He also said that after the authorities introduced the universal election date, voter turnout began to increase and any additional stimuli could prove redundant.
In July this year, President Vladimir Putin signed the law ordering to move the 2016 federal parliamentary elections from December, when the powers of the current MPs will expire, to the universal Election Day on September 18. The main reasons behind these changes were to save state money allocated for polling procedures and to renew the State Duma by the end of September, when the parliament would have to vote on the new budget.