Russian security chief urges stronger anti-terror defense for Arctic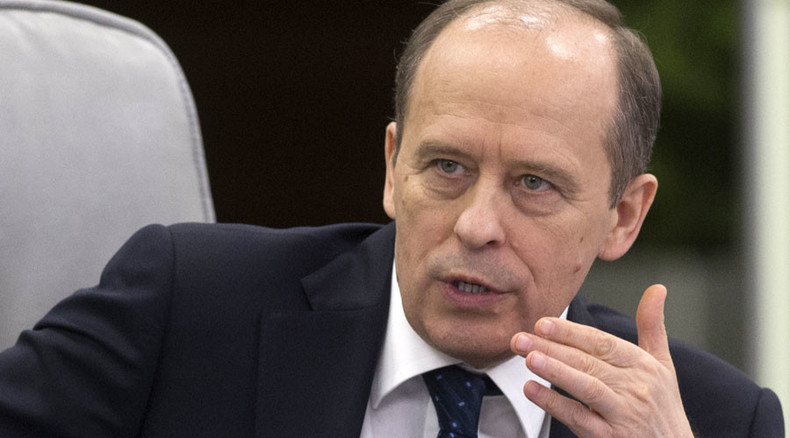 The head of Russia's National Anti-terror Committee has said that as the economy of Arctic regions is growing, enterprises and transport become more vulnerable. He proposes amending Russian laws to boost the security of infrastructure and shipping.
Speaking at the Tuesday session of his agency in Moscow, Aleksandr Bortnikov said the Arctic, with its considerable strategic, economic and defense potential, has become a focal point of interests of world nations, both those with Arctic territories and those without.
However, the current work of anti-terrorist agencies in the region has some faults, especially in ensuring the security of the Northern Sea Route and maritime-based economic enterprises, he noted.
"In particular, we need to perfect the legal basis that regulates the anti-terror protection of nuclear icebreaking fleet, maritime drilling rigs and underwater facilities. We must also develop a protocol for the minimization and liquidation of any consequences of terrorist attacks on infrastructure of the North Sea Route," Bortnikov told the committee members.
He added that regional anti-terror commissions must launch constant control programs assessing the state of protection at Russia's Arctic sea ports.
READ MORE: Sneak peak at Russia's 'under renovation' Arctic base
Russian officials on all levels have previously emphasized the priority of the Arctic in its latest economic and defense programs. Major projects include the development of energy resources on the Arctic shelf and works on the Northern Sea Route, which is set to become an alternative to traditional transport corridors between Europe and Asia.
In June, Prime Minister Dmitry Medvedev signed an order for the development of the Northern Sea Route, aiming to increase its capacity from the current 4 million to 80 million tons in the next 15 years.
READ MORE: Russian PM orders plan to increase Northern Sea Route capacity by 20 times
In 2014, President Vladimir Putin announced Russia was creating a new united fleet of new generation combat ships and submarines permanently deployed to the Arctic.
In late 2013, Russia began extracting oil on the Arctic shelf. The country claims about two-thirds of large oil and gas deposits in the Arctic shelf zone, but plans to claim more territory through the so-called Lomonosov Ridge. Russian authorities have promised to lodge the documents with this claim to the United Nations in 2015.