Top Russian investigator urges ridding Constitution of international law norms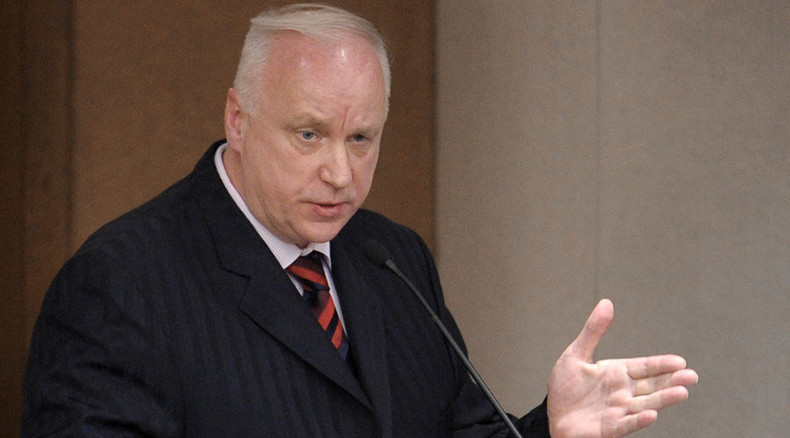 The head of the Russian Investigation Committee has urged lawmakers to rewrite the Constitution so that it unconditionally recognizes the primacy of Russian laws before international norms, even if they are generally accepted ones.
"We definitely must exclude from our Constitution any provisions that make generally accepted norms of international law an inseparable part of the Russian Federation's legal system," Aleksandr Bastrykin said in an interview with the government daily Rossiiskaya Gazeta. He also supported the idea of expanding the powers of the Constitutional Court in solving various legal conflicts that could emerge as a result of this step.
Bastrykin explained the necessity of legal changes by recent rulings of the Constitutional Court that established that no international treaty or convention has precedence over Russian national sovereignty. This means that European Court of Human Rights' (ECHR) decisions can only be upheld when they don't contradict basic Russian law. Prior to that, the Constitutional Court also ruled it had the right to decide on the execution of contradictory ECHR decisions in Russia.
"At present, we must bring our legislation in line with this ruling, in particular, we must give the Constitutional Court not only the right but also the obligation to look into all international law norms that are being signed, ratified and applied in Russia as well as the interpretation that these norms receive from international courts," he told the newspaper.
READ MORE: Top investigator seeks primacy of Russian law
The head of Russia's top federal law enforcement agency has, in fact, urged putting Russian national laws above the international norms before. In April, in a press interview he said the principle of the superiority of international law had been added to Russian legislation in 1993 with the strong backing of US advisers, who helped Boris Yeltsin and his allies to build the new state. The investigator called this move an act of possible legislative sabotage against Russia, adding the United States itself wasn't following this principle in their legal system.