Ombudsman launches 'don't park your child' project to prevent accidents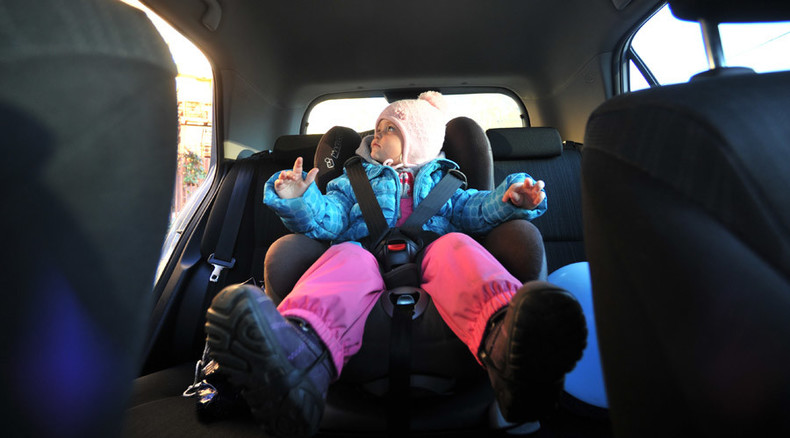 The man responsible for looking after the rights of children in Russia intends to start a huge public information campaign to warn of the dangers of leaving children alone in parked cars.
At a news conference in Moscow on Monday Children's Ombudsman Pavel Astakhov said: "We are going to work on amendments to the traffic rules that would forbid leaving children under 12 alone in cars that are stopped or parked."
This fall Moscow city authorities and public groups will instigate an information campaign called "Don't leave a child in the car." "We have chosen Moscow as a pilot region. There are lots of such cases here, the population is larger and traffic is more intense. There are also a lot of children," Astakhov said.
The ombudsman said the main slogan to be used by activists: "Don't park your child. Children are not car parts and should not be left in parking lots."
READ MORE: 'Best Sex Ed is Russian literature' – children's rights ombudsman
He stressed the dangers of leaving children in a locked car – from heat stroke in the summer to possible self-strangulation with seat belts. He added that there was a possibility that criminals could steal the car and at the same time kidnap a child in it.
There have been a number of incidents in Moscow after the city authorities introduced new parking rules in the city center, enforced by video surveillance and a huge fleet of tow away trucks. There was a wave of protests from motorists, including cases where drivers locked themselves inside cars.
In May this year vehicle removers towed away a car with a two-year old child inside and the parents complained to the authorities, including Astakhov's office.