Senior diplomat vows 'harsh prevention' of attempts to influence Russian internal politics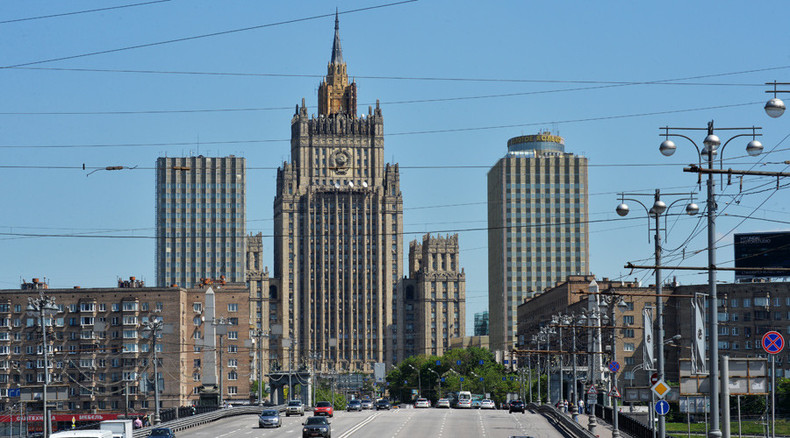 The Foreign Ministry's special representative for human rights says Russian authorities will thwart any attempts to sponsor intervention in domestic politics, but strictly through legal and political mechanisms.
"Of course we will cut short efforts to pay for interference in our internal affairs, for example through non-government organizations. This will be done through political and legal means, but harshly and without doubts," Konstantin Dolgov said in a recent interview with Rossiiskaya Gazeta gaily.
He added that it was possible to directly speak about the restrictions because when Russia approved these laws it did not abandon any of its obligations in the spheres of human rights and the rule of law and, "unlike some Western nations, Russia did not violate any international laws."
The official also told reporters that Russia had not initiated the decrease in the dialogue with the West. The United States, on the contrary, allowed itself several demarches – both during the current Ukrainian crisis and before it. Dolgov added that regardless of these facts Russia remained open and ready for discussions if these discussions are held between equal partners and without any "mentor tone."
At the same time, the rights representative promised that he and other Russian diplomats would continue to implement Vladimir Putin's foreign policy course including the advancing policy in the human rights sphere.
"We have never stated that there are no problems with human rights in Russia. But these organizations [foreign NGOs] are often reluctant to take into consideration the efforts that our nation undertakes in order to get rid of these fault and at the same time they cover up the large-scale problems that have matured in the European countries and the USA.
Russian Foreign Ministry reports are destined to dethrone the myth of Western exceptionalism in the human rights sphere. Such exceptionalism does not exist and it cannot exist," Dolgov told the newspaper.
READ MORE: Justice Ministry to add Khodorkovsky's Open Russia NGO to list of undesirable groups - report
In early June this year, the Russian Federation introduced the Law on Undesirable Foreign Organizations, which allows the Prosecutor General's Office and the Foreign Ministry to make an official list of undesirable foreign organizations and outlaw their activities in the country. Once the group is recognized as undesirable, all its assets in Russia must be frozen, offices closed and distribution of any of its information materials must be banned. Cooperation with banned groups or participating in their work is punished with heavy fines, or even prison terms in cases of repeated or aggravated offences.
The upper house has already prepared and forwarded to the Prosecutor General the first list of 12 groups that the senators want to be included in the blacklist. They include NGOs sponsored by the US authorities, directly and indirectly, the Soros Foundation and several groups with Ukrainian connections.
Earlier this month, mass circulation daily Izvestia reported that the list of undesirable foreign organizations could soon be expanded to 20 groups and include the Open Russia NGO, sponsored by Mikhail Khodorkovsky.
The head of the Federation Council's International Relations Committee, Konstantin Kosachev, commented on the report saying that the creation of the stop-list was "a start of the public discussion and not its end," and that the main objective of the new law was to "create a barrier against forces that openly demand regime change in Russia."