St Pete lawmaker wants vacations abroad banned because they're too dangerous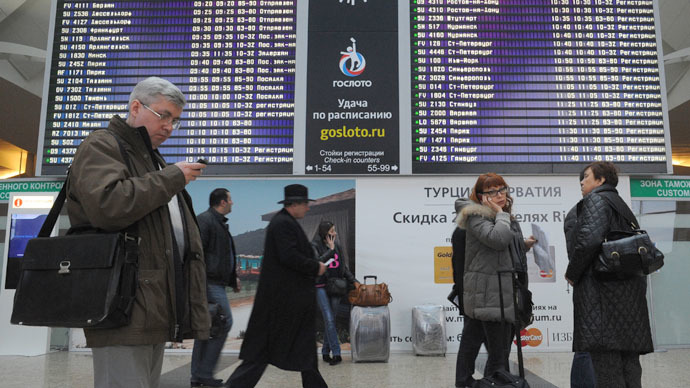 Yevgeniy Marchenko who sits on the St. Petersburg city legislature for United Russia has asked the Foreign Ministry to ban Russians from holidaying abroad, as it poses too many threats – from alcohol poisoning to road accidents and careless hotel staff.
In the letter, quoted in the Wednesday edition of the Russian government daily Rossiiskaya Gazeta Marchenko said vacationing abroad has become more dangerous in recent years. He also wrote that rapid climate change that happens during foreign travel can seriously undermine the health of Russians.
The main dangers listed in the letter are traffic accidents, violation of safety rules by hotel staff, local criminals and alcohol and food poisoning.
If there is no possibility to ban tourists from going to Egypt, Turkey and Thailand (apparently, the most popular destinations among Russians), the politician suggested to introduce a visa regime with these countries, cut the number of charter flights and force insurance companies into raising their prices. Marchenko also wants the State Tourism Agency and the Health Ministry should start a major education campaign highlighting the potential hazards of foreign trips.
The lawmaker also suggested in his letter that once Russians stop going abroad on vacation they would spend more time in traditional domestic tourist destinations – the Golden Ring, Lake Baikal, Altai Mountains and the beaches of the Black and Caspian seas.
READ MORE: No more 'ugly Russians': St. Pete lawmaker urges behavior code for tourists abroad
St. Petersburg city deputies are known for weird initiatives. The city legislature had seen bills suggesting prostitutes' clients are pressed into marrying them, the imposition of a behavior code for Russians who go abroad, and banning the Game of Thrones TV series as it is a threat to traditional values.
The initiatives almost never make it even to the first reading in the city parliament, but never fail to get media attention and broad coverage. The letter released by Marchenko was no exception and caused reaction from some opposition politicians.
For example, the head of the Democratic Platform movement Valery Fedotov voiced concern over the suggestion and also noted that if the ban is imposed it should concern not Thailand or Turkey but the main destinations of capital flight – like London, Zurich or Miami.