Presidential administration rejects 'Internet tax' bill - report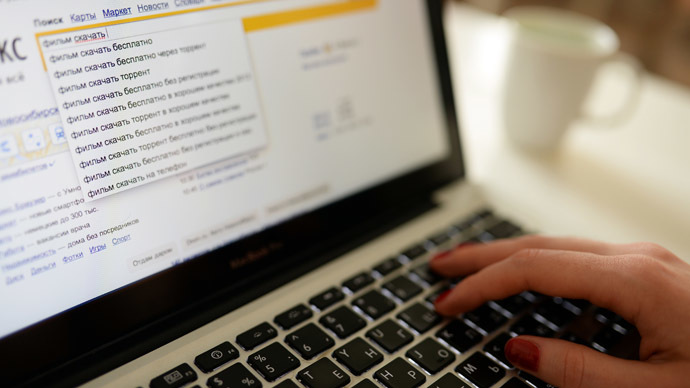 The Russian presidential administration has refused to support a proposal to levy a universal tax on all internet users, as suggested by the major copyright defenders' group, a business-oriented news site reports.
RBC website quoted an unnamed source 'close to the presidential administration' as saying that the initiative would receive no support from the Kremlin and therefore had no legislative perspective. Several sources from the Russian Internet sector also said that they possessed information that the bill was rejected and in the presidential administration and government experts also stopped reviewing the document.
The much-discussed bill, known as the 'global license' and the 'tax on internet' was launched in late 2014 by the Russian Union of Copyright Holders – a nationwide organization headed by film director Nikita Mikhalkov. The essence of the proposal is that all internet users must pay a share of their bills to this organization as a fee for various copyrighted works downloaded from the web. The union then distributes the received funds among the authors. One part of the motion also ordered internet providers to collect the data on which works were downloaded most so that the fees could be distributed proportionately.
In return, the union suggested granting the ISPs open licenses that would allow users to download music and films without any limitations.
The proposal is very much like the 1 percent universal tax on digital media introduced in 2010 after heavy lobbying from the Copyright Holders' Union. It orders all Russian businesses that sell blank DVDs and memory cards have to pay to this organization because their products could potentially be used to record pirated works.
READ MORE: Activists launch online initiative against 'Internet Tax'
The motion received very negative feedback from mass media and the public, as well as from leaders of the internet industry and government institutions. The Communications Ministry has issued a negative review on the bill saying that the nation already had a working means for copyright protection in the form of the 'anti-piracy law' introduced in summer 2014 and allowing copyright holders to block websites carrying pirated content through government watch dog and before a court warrant.
In December last year, Russian citizens launched a petition seeking to prevent the passing of the Internet Tax law, claiming it would force the majority of internet users to pay for content that they never download or use. At the same time, the country's major internet providers wrote an open letter to President Vladimir Putin asking him to block the bill as it violated the constitutional right for private correspondence, and also the norms of the World Intellectual Property Organization.