Lawyers ask MPs to introduce law against sexual harassment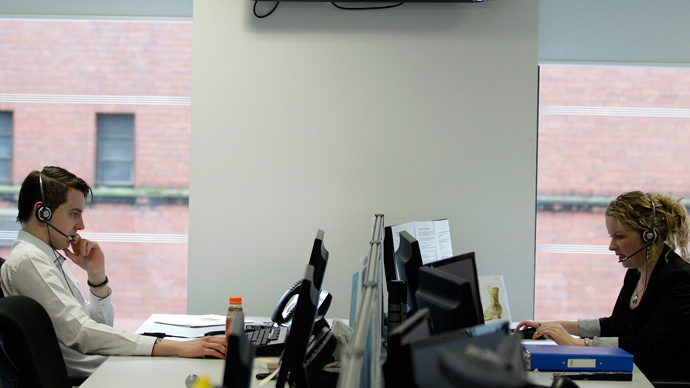 An association of lawyers has written to Russian lawmakers to amend the country's Criminal Code with an article introducing punishment for sexual harassment, claiming that existing norms are too soft and do not sufficiently protect women.
One of the authors of the letter, Maria Bast, told Izvestia daily that currently the Russian Criminal Code only contains an article against "forcing someone into activities of a sexual character" and these activities do not cover simple sexual harassment.To make the laws closer to modern reality, the lawyers suggested to expand the article that orders punishment for lechery. Presently lechery is punished only in cases when its victim is a minor and offenders can face jail time of up to 15 years.
Russian criminal law already has an article against "forcing someone into sexual relations," which carries up to 1 year of forced labor or imprisonment, but it is only applied when the harassment is accompanied with blackmail or damage to property, and when the victim is dependent on the criminal in a material sense or due to subordination at work.
Bast said that making changes to the law would not be difficult as foreign countries have already tried and perfected all necessary formulas.
However, the lawyer also claimed that if she and her colleagues do not succeed in changing the criminal code, they would settle for amendments to the Administrative and Labor Codes that would protect women against unwanted advances.
READ MORE: First bill targeting sexual harassment prepared in Russia
A bill targeting sexual harassment has been proposed before in Russia. In 2014, MP Oleg Nilov, of the center-left party Fair Russia, suggested to punish sexual harassment and unwanted flirting in open and concealed form with fines of between 30,000 and 100,000 rubles ($600 to $2,000 at current rates). The same bill suggested that foreigners found guilty of harassment must pay the same fines as Russians and also be deported from the country.
Nilov's bill was rejected at a preliminary stage and State Duma's committees decided that it was duplicating already existing norms.
The initiative of the lawyers' association was received with caution by lawmakers. They said that it concentrated on defending women's rights, while in reality both sexes can suffer from harassment and also that the suggested draft allowed for an excessively broad interpretation of harassment.
Some parliamentarians also noted that it was wrong to simply copy western norms. "It is impossible to fully rewrite the Russian Criminal Code on the basis of western examples. We are different people, after all," said MP Aleksey Lysuakov, of Fair Russia, who is a member of the State Duma Committee for Families, Women and Children.