Legal activists contest Putin's decree classifying military casualties in peacetime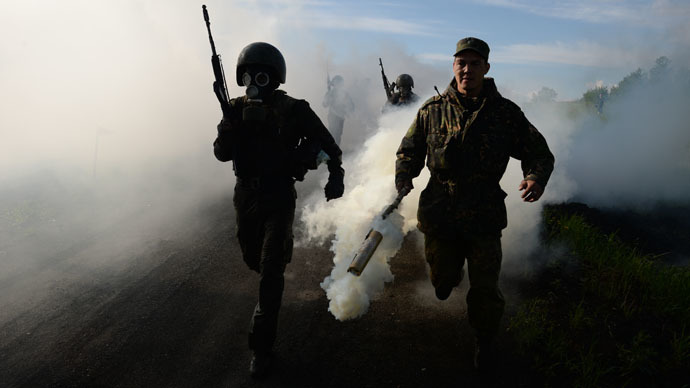 A group of lawyers specializing in freedom of information rights are asking the Supreme Court to annul the recent presidential decree classifying all casualties suffered during special operations as state secrets.
The head of the "Team 29" group, lawyer Ivan Pavlov, told Interfax that he and his colleagues consider that the president had no right to classify the casualties suffered by Russian military forces during special operations. The activists claim that the reason is purely technical - such actions are allegedly outside presidential powers.
In late May, President Vladimir Putin signed a decree making all casualties suffered by the Russian military during special operations in peacetime state secrets.
READ MORE: Russia classifies military casualties in peacetime
"The thing is, access to information can be limited only by a federal law and not by a decree," Pavlov said.
Pavlov said the Supreme Court now has to register their lawsuit within the next three days and in five further days it should either officially reject it or schedule a first hearing for the case.
In earlier comments published on his Facebook page, the lawyer explained that the decree contradicts the Federal Law on State Secrets, which expressly lists all data that can be made classified, but it does not mention military casualties.
Soon after the decree was made public, Vladimir Putin's press secretary, Dmitry Peskov, commented on it, claiming that the main objective of the document was to perfect legislation. He also denied the allegations that the decree was connected with the current crisis in Ukraine. On Tuesday, Peskov commented on the news about Team 29's lawsuit, saying that Russian citizens had the right to contest all legal acts and the final decision would be made by the court.
READ MORE: FSB stops high treason case against 'mother of seven' – lawyer
Pavlov became famous earlier this year when he headed the defense team of Svetlana Davydova, the Russian housewife who faced charges of high treason after she called the Ukrainian embassy in 2014 and shared her suspicions that the troops from the military base near her home could be deployed to the Donetsk region. In mid-March, all charges against the woman were dropped, as court experts decided that the information she delivered to the Ukrainian Embassy contained no state secrets.
Pavlov also was the head of the NGO Freedom of Information – a major group specializing in citizens' rights. In August 2014, Russian Justice Ministry included the NGO Freedom of Information in the list of foreign agents, as it received funding from abroad and at the same time participated in political activities.