Wolves at the gate: Anti-Iran rhetoric dooms reformist Rouhani?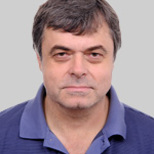 World and We
Sergey Strokan is a journalist, essayist and a poet. He is also a political commentator with Russia's "Kommersant" Publishing House. Mr. Strokan hosts "Red Line", a weekly analytical program broadcast by The Voice of Russia in New York City. He is the author of three poetry collections, a winner of the Maximilian Voloshin International Literary Award (2010) and a member of Union of Russian Writers.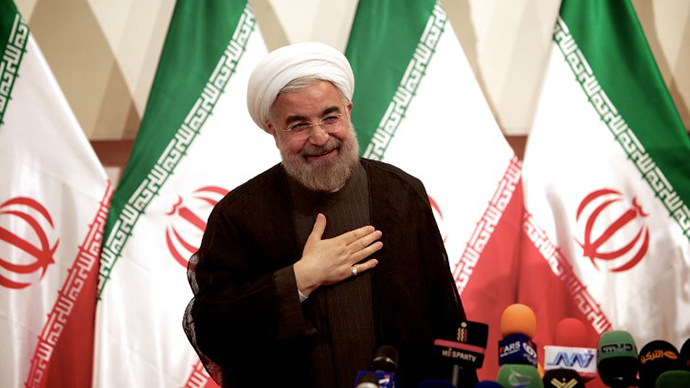 The hopes for a new reset in Iran's relations with the West on the back of reformist Hassan Rouhani's landslide victory in the June presidential poll are being put to a critical test, as the rhetoric against the Islamic Republic continues in full swing.
Increasingly frustrated over a stalemate in talks with six world powers (the United States, Russia, China, France, Britain and Germany) over Iran's nuclear program, Israeli prime-minister Benjamin Netanyahu, in a hotly debated interview to CBS, warned that the clock is ticking and there is no way for the window of diplomacy to be kept open forever.

A wolf in sheep's clothing is no less dangerous a species than a wolf in wolf's skin – it's the same breed of a predator one should never trust. It should be made toothless, if not done away with by a hunter. This is how Mr. Netanyahu described the landmark changing of the guard in Iran. Expanding the metaphor, the wolf in wolf's skin is outgoing Iranian president Mahmoud Ahmadinejad – a vagabond, reckless leader who was never scared to threaten Israel and the West. A leader who showed a non-cooperative approach in dealing with the "big six" of world powers, which was desperately trying to resolve the Iranian nuclear crisis – so far, with no signs of success.

Meanwhile, the wolf in sheep's clothing is no one else than incoming Iranian president Hassan Rouhani, whose inauguration is slated for Aug.3. "Smile and build a bomb. He brags about the fact that he talked to the Europeans while completing a nuclear conversion plan. I think they can't be allowed to get away with it", Netanyahu lamented. 
The move got an angry rebuke from Tehran. Iran's foreign ministry spokesman Abbas Aragchi was quoted as saying Israel seeks to damage relations between Iran and the world. Mr. Aragchi believes Netanyahu's harsh rhetoric is explained by Israel's anger over Hassan Rouhani's victory in the June presidential election. The comment was followed by the response made by incoming president Rouhani himself. "When some (the United States and Israel) say that all options are on the table and when a miserable regional country (Israel) says such things, it makes you laugh," Rouhani said.

Meantime, Netanyahu's message is crystal clear: the Jewish state has no trust in the new Iranian perestroika set to be conducted under soft-spoken Hassan Rouhani (the wolf in sheep's clothing).

 Therefore, all options are on the table: if required Israel can go for a military strike to resolve the Iranian issue on its own – with no endorsement from the Obama administration and the rest of the world, which, according to the Israeli side, is seemingly dragging its feet and losing valuable time to prevent Iran from acquiring a nuclear bomb.

In another development indicating that the present dead calm in the Iranian nuclear crisis might soon pave the way for another storm, leading US neocons resorted to their harsh rhetoric, beating the drums of war. "Israel should have attacked Iran yesterday – every day that goes by puts Israel in greater danger, every day Iran makes more progress," John Bolton, a former US ambassador to the UN warned in an interview to The Jerusalem Post.

However, what is much more indicative is not Mr. Bolton's statement, which could have been largely expected from a noted hawk from the administration of President George W. Bush, but the first signal from the Obama administration that it is getting growingly skeptical over the prospects of nuclear talks under the incoming president Rouhani.

In what can be seen as another cold shower to Iran's reformist leader weeks before the start of his presidential term, US Ambassador to the UN Rosemary DiCarlo said this Monday the US would stick to its sanctions and isolation policy, conducted under president Ahmadinejad if Iran shows no compliance with UN Security Council resolutions. In a fresh attempt to renew pressure on Iran, a panel of experts submitted a report to the UN Security Council sanctions committee which accused Tehran of repeatedly violating UN sanctions while launching "Shahab-1" and "Shahab-3" ballistic missiles last year.    
However, an attempt to impose new international sanctions on Iran failed this week as the UN Security Council was split over whether Iran's missile tests last year violated UN Security Council resolutions. Diplomatic sources say Russia was the most outspoken in its opposition to sanctions, while China also voiced its reservations.

In a sharp contrast to Rosemary DiCarlo's statement, Russia's deputy ambassador to the UN, Pyotr Ilyichov, said Russia opposes further sanctions and does not see an alternative to a diplomatic settlement of the standoff over Iran's nuclear and missile programs. He went further by hinting Moscow has pinned its hopes on the new Iranian leader – contrary to renewed attempts to isolate Iran.

 All in all, it seems that the Iranian issue is evolving into another divisive issue in US-Russian relations, already overloaded by a heap of problems after the  short period Washington and Moscow seemed to really try and find a common voice on Iran.

Does all of this mean that the much-awaited reset with reformist Rouhani is doomed? The situation remains unclear. While Netanyahu continues his exercise in war-mongering rhetoric, high-ranking diplomats from the big six of world powers met in Brussels this week to discuss the road map for future nuclear talks, which are to be held "as soon as possible." No date for the new talks is fixed so far.

 However, what is really important is not the date and the venue, but the substance. The talks, seen as dancing with the Iranian wolves, would hardly take the negotiating process out of its present deadlock.

The statements, views and opinions expressed in this column are solely those of the author and do not necessarily represent those of RT.