Iran: A new moment of truth?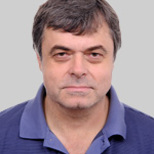 Sergey Strokan is a journalist, essayist and a poet. He is also a political commentator with Russia's "Kommersant" Publishing House. Mr. Strokan hosts "Red Line", a weekly analytical program broadcast by The Voice of Russia in New York City. He is the author of three poetry collections, a winner of the Maximilian Voloshin International Literary Award (2010) and a member of Union of Russian Writers.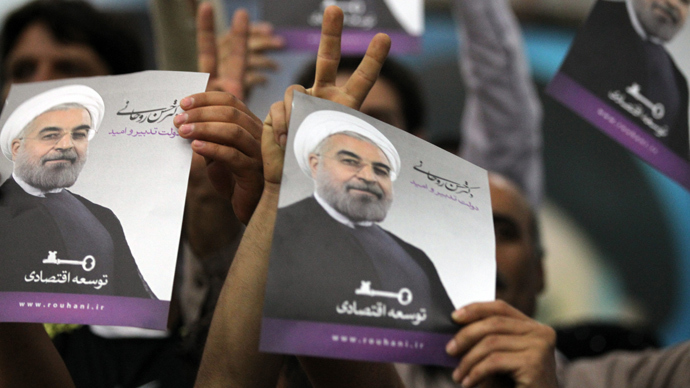 The Iranian election brought an unexpected victory for reformer Hassan Rouhani, marking not only the end of Ahmadinejad's rule, but a watershed in Iranian domestic politics as well as in Tehran's global standing and its troubled relations with the West.
Mr. Rowhani was not initially considered as one of the top contesters to challenge key presidential hopefuls from the conservative camp, backed by the leader of Islamic revolution Supreme Ayatollah Khamenei and the powerful Iranian nomenklatura. However, he won convincingly, with no need for a much-anticipated run-off, as if the hotly contested Iranian election for him was an easy ride.
Just imagine: enigmatic Rowhani got 50,6% of votes -- three times more than Tehran mayor Mohammed Bagher Ghalibaf, who basked in publicity, but came distant second with 16,3%!
To start with, this was the election, breaking the decades-old stereotypes of Iran as the "evil empire" of the Middle East – non-democratic, hostile, and choosing isolation and confrontation.
The first stereotype, describing Iran as an autocracy, but not an Islamic democracy in its own right looks irrelevant today, as the election brought unpredictable results -- a trademark of a genuine  democracy. No major falsifications, no vote-count rigging and other electoral tricks, used in autocracies all over the world were reported. I don't mean that this was a perfect election, but not going into details, no one would deny  it was quite different from the previous 2009 polls, when defiant Ahmadinejad got another four-year presidential ticket, while thousands of protestors rushed to the streets, chanting: "Where is our vote".
All in all, despite initial US and Western skepticism, the election process this time turned to be free and fair enough, with a degree of transparency, hardly seen in many parts of the Islamic and Arab world.
The second stereotype, describing Iran as a country with the mentality of a besieged citadel, like North Korea, energized by war-mongering, nationalist rhetoric was refuted not by the Islamic republic's official propaganda, but by Iranians themselves. In fact, this was a no-confidence vote for the so-called "principlist course" of President  Ahmadinejad , associated with faulty economic politics, spiraling inflation and creating few job opportunities at home, as well as with the foreign and security policy, that has put Iran at odds with the West and contributed to its  international isolation.
Here is how Rowhani described his nation's choice: "This victory is a victory of wisdom, a victory of moderation, a victory of growth and awareness and a victory of commitment over extremism and ill-temper".
While some would say that he is also part of the system as a subordinate to Supreme Ayatollah and can hardly change things overnight, soft-spoken Rowhani by no means looks like an Iranian hawk -- stubborn, non-cooperative at the nuclear talks and labeling the US and the West "big Satan". A person, who got his Ph.D and ( M.Phil) in Glasgow Caledonian University, he is fluent in English, Farsi and Arabic and is an author of many books, including "Political ideas of Islam", which can be seen as a manifesto of Islamic modernization.
This is something the world of today desperately needs to change the perception of Islam as a destructive, sinister force. In addition to that, at a time, when Mr.Rowhani headed the Iranian delegation at nuclear talks with three European nations, held in Vienna under the auspices of IAEA, Tehran showed maximum flexibility and was ready to make serious concessions to defuse Western fears. Probably, this was the main reason, why President Ahmadinejad sacked him in 2005 after finding his position at the talks not tough enough. 
It is high time to recall that what contributed to Rowhani's big win was the last-minute support, extended to him by ex-president Mohammad Khatami – another reformer, described by some as "Iranian Gorbachev". It is interesting that Mr.Khatami was elected president in 1997 in a situation, quite similar to the circumstances of this year polls. Khatami's landslide victory was also seen as a major sensation, as initially the top contender in the 1997 polls was conservative candidate, former Majlis speaker Ali Akbar Nateq-Nouri.
President Khatami's initial goodwill gesture to the West with his pledge to start the dialogue of civilizations remained unnoticed. The West showed little sympathy to "Iranian Gorbachev", giving him the cold shoulder, putting more pressure on Iran and trying to deprive it of its legitimate right to develop its peaceful nuclear program.
This is how Iranian perestroika failed, the conservatives got an upper hand and the mentality of besieged citadel prevailed with Mahmoud Ahmadinejad moving from the cabinet of Tehran mayor to president's chair. The historic chance for the rapprochement with the West was wasted. But can this chance be used today, when the time for Iranian perestroika-2 is gaining momentum? 
 "We hope that new opportunities for solving the Iranian nuclear problem will emerge after the Iranian elections," said President Putin after meeting President Obama on the sidelines of this week's G8  summit in Northern Ireland. President Obama's reaction is described as "cautious optimism".
Meantime, Israeli Prime-Minister Netanyahu has responded to the landslide victory of the Iranian moderate by calling not to backtrack from sanctions and international pressure policy. "The international community should not fall into wishful thinking and be tempted to ease pressure on Iran to stop its nuclear program," said Mr. Netanyahu.
So, what we witness today is a moment of truth in Iran's relations with the West. This is really a defining moment which will show who genuinely wants peace and cooperation and who is still gripped by the ghosts of the past and driven by mentality of confrontation.
The statements, views and opinions expressed in this column are solely those of the author and do not necessarily represent those of RT.