Macron's attempt to silence legitimate criticism of Israel won't tackle the rise of anti-Semitism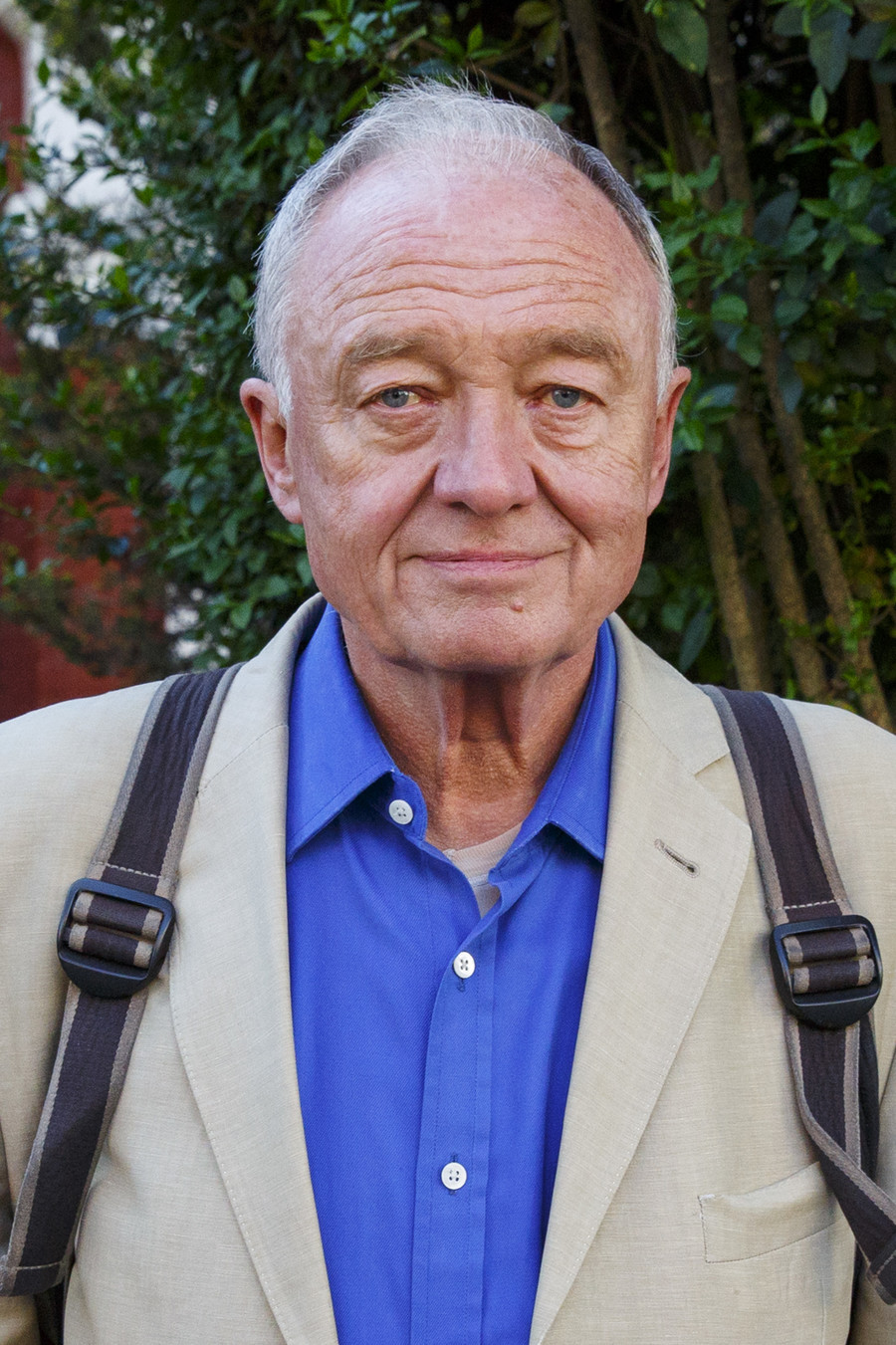 Ken Livingstone is an English politician, he served as the Mayor of London between 2000 and 2008. He is also a former MP and a former member of the Labour Party.
Published time: 27 Feb, 2019 12:20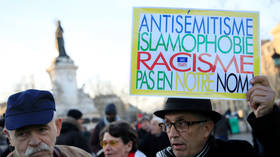 We have to separate the issues of anti-Semitism from the debate and criticism of Israeli government policies. No Jew should be demonized because of Tel Aviv's mistreatment of Palestinians.
France's President Emmanuel Macron has said that the rising tide of anti-Semitic incidents in France is because anti-Semitism is hiding behind anti-Zionism and he is considering passing a law to make it illegal for people to say or write anti-Zionist comments.
Speaking to the Representative Council of French Jewish Institutes he said "France seeks to define anti-Zionism as a modern day form of anti-Semitism."
Also on rt.com
Anti-Zionism equals Anti-Semitism? Macron fuels debate on how to define anti-Jewish hate
Were such a law to be passed it would impinge on the freedom of people to talk about events in the Middle East. Instead, President Macron should be looking at the causes of the escalation of anti-Semitism across Europe. Earlier this month, French police reported a 74 percent increase in offences against Jews over the last year.
Meanwhile, in Germany the number of violent anti-Semitic attacks has surged by sixty percent.
France's Interior Ministry said that incidents of anti-Semitism rose to 541 last year, up from 311 in 2017. Germany's government admits offences motivated by hatred of Jews reached a ten-year high of 1,646 in 2018 and physical attacks had increased from 37 to 62, with 43 of the victims needing medical treatment.
The German MP Petra Pau said that more people now felt free to "deny the Holocaust and engage in anti-Semitic agitation."
The EU's Fundamental Rights Agency (FRA) said that by the end of last year anti-Semitic hate speech, harassment and an increasing fear of being recognised as Jewish were becoming the norm.
This was based on a survey of 16,000 Jews across twelve European countries. 90 percent of those responding to the survey believed anti-Semitism was growing in their country and 30 percent had been harassed and a third were considering emigrating.
A recent survey of 7,000 people by CNN in seven countries found a fifth of the people surveyed believed Jews had too much influence in finance and politics, thirty-four percent admitted they knew little or nothing about the Holocaust and a third believed Jews exploited it to advance their position.
Clearly, politicians and community leaders across Europe must rise up to tackle this problem, but to be effective, we need to understand what is driving this rise in anti-Semitism.
Anti-Semitic incidents surge following conflicts between Israel and its neighbours. The historian Marc Knobel of the CRIF umbrella group of France's Jewish organisations warned that taboos about anti-Semitism "had all but disappeared". He pointed out that because President Macron had worked for the Rothschild bank this had "fuelled a load of rumours."
Conspiracy theories about a supposed global Zionist plot have fuelled much of the increase in anti-Semitism, second only to the long-standing smear of Jews being responsible for the murder of Jesus Christ. The nonsense about a global Zionist conspiracy goes back many centuries.
Our children must be taught the truth about history and what has driven anti-Semitism over the centuries. Given a new generation has grown up knowing little about the Holocaust, this must also be taught as it was the greatest crime in human history.
Also on rt.com
'Macron is playing 'political theater' in linking anti-Semitism & anti-Zionism – French commenters
We also have to separate the issues of anti-Semitism from criticism of Israeli government policy. No Jew, whether in Israel or anywhere on the face of the planet, should be demonised because of the Israeli government's mistreatment of the Palestinians. I have never heard of anyone abusing a US citizen because of the policies of Donald Trump, nor have I ever seen a British person being abused because of the policies of Thatcher, Blair or Theresa May, so why does it happen to Jews?
If we're to tackle this problem, people have to know the truth of what has been going on in the Middle East over the last century. This will not be helped by the current policies by the Israeli government, who recently brought a case against Nadia Abu-Shanab and Justine Sachs. They have just been fined NZ$18,000 for "harming the artistic welfare" of three Israeli teenagers.
Nadia and Justine had persuaded the New Zealand singer and songwriter Lorde to cancel the show she was due to perform in Tel Aviv.
READ MORE: Racist' & 'mistake': Jerusalem-born Natalie Portman slams Israel's nation-state law
This case was possible because Israeli Prime Minister Netanyahu passed a new law in 2011 which allowed civil law suits against anyone who encourages a boycott of Israel.
This is an outrageous attempt to suppress honest political debate. If somebody supports the Boycott, Disinvestment and Sanctions (BDS), that does not mean they are anti-Semitic. It is no different from those of us who decades ago took the same approach to the racist government of South Africa.
The Israeli parliament was also debating a bill that called for up to seven years imprisonment for anyone who advocates BDS. Many people are accused of denying Israel's right to exist simply because they campaign for the rights of Palestinians.
The conflict between Israel and the Palestinians has gone on for seventy years and must be brought to an end. As Israel, with its alleged nuclear arsenal, is the regional superpower, it falls to them to reach out to the Palestinians and negotiate a peaceful conclusion to long conflict.
Yet, Netanyahu's government is doing completely the reverse. In the last nine months of 2018 the United Nations recorded that Palestinians were killed at the rate of around one a day as they protested peacefully along Israel's border with Gaza. Many of those who died were children.
Israel continues to collaborate with Egypt on the imposition of a blockade of Gaza which is making the lives of its citizens intolerable. The writer Amos Oz warns that "even unavoidable occupation is a corrupting occupation."
Last month marked ten years since Israel's massive attack on the two million Palestinians confined to Gaza.
Called operation Cast Lead, it saw 22 days of bombing by Israel which led to 1,417 Gazans being killed, of whom 313 were children. Eighty-three percent of the casualties were civilians. In contrast, only thirteen Israelis lost their lives.
In June 2008, a ceasefire was reached between Israel and Hamas in which both sides agreed to cease hostilities and Israel promised to slowly ease their blockade of Gaza. The ceasefire held until November 4 when Israel launched a raid that killed six members of Hamas.
In contrast, Hamas reduced the number of rockets fired from Gaza into Israel from 179, in the six months before the ceasefire, to just three in the months that followed.
The United Nations Human Rights Council conducted an investigation led by Richard Goldstone, a Jewish South African judge. His team studied thirty-six incidents involving the Israeli military and found there were eleven occasions when Israeli soldiers launched attacks on civilians with fatalities, with seven civilians shot as they left their homes holding white flags of surrender.
There was also an attack on a hospital and nine attacks on civilian infrastructure such as flour mills and sewage works. His 575-page report concluded: "What occurred in just over three weeks at the end of 2008 and the beginning of 2009 was a deliberately disproportionate attack designed to punish, humiliate and terrorise a civilian population… and to force upon it an ever-increasing sense of dependency and vulnerability," as cited by the Guardian.
Operation Cast Lead was never going to solve this long-running conflict because it is a political conflict which can not be resolved by military action, but Netanyahu's government continues to ignore diplomacy relying merely on military action. Then UN Secretary General Ban Ki-Moon called that the Israeli attack on Rafah on August 1, 2014, which killed many civilians hiding in UN schools, "a moral outrage and a criminal act."
Also on rt.com
'Criminal act': Ban Ki-moon outraged over Israel's deadly strike on Gaza UN school
I believe events like these fuel the rise of anti-Semitism. As Israelis go to the polls to elect a new government in just a few weeks, let us all pray that we see a new government prepared to end this conflict by reaching out to the Palestinians and ending their poverty.
Macron's attempt to silence legitimate criticism of Israel will not tackle the rise of anti-Semitism, but it's not just Macron that is the problem. In my country anyone who has criticised Israel's treatment of the Palestinians is accused of being anti-Semitic.
READ MORE: Ken Livingstone: Smearing critics of Israel undermines importance of tackling genuine anti-Semitism
In April 2016, a far-right Labour MP arranged a television camera to film him shouting that I was a Nazi apologist and then claiming that I had said "Hitler was a Zionist". The General Secretary of the Labour Party responded to this by suspending my membership without even picking up the phone to ask if I had actually said this.
In the media coverage that followed this, I pointed out that, in my eight years as mayor, anti-Semitic incidents recorded by police in London were cut by fifty percent.
Under my successor, Boris Johnson, they more than doubled. As mayor I worked with the Jewish community to promote Jewish events that were open to non-Jews, just as I did with the Muslim and Hindu communities. No newspaper or news programme ever reported this.
Similar smears are being made against the Labour leader Jeremy Corbyn, but in his near half a century of political activity Jeremy, like me, has always promoted tolerance, but has also criticised the mistreatment of Palestinians.
Think your friends would be interested? Share this story!
The statements, views and opinions expressed in this column are solely those of the author and do not necessarily represent those of RT.