Zigzagging towards an endgame in Gaza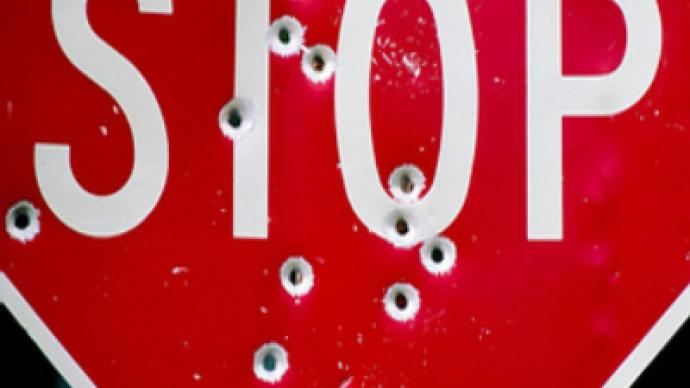 The leaderships of both Hamas and Israel appeared divided internally on Tuesday about accepting an immediate end to the fighting in Gaza.
Hamas Prime Minister Ismail Haniya, speaking in a recorded televised clip from the Gaza Strip, said that Hamas "will view positively any political initiative to stop the bloodletting." Looking worn out after 17 days in hiding, presumably in an underground refuge, Haniya avoided provocative remarks about Israel beyond saying that god will take revenge on it for what it has done.
Arab affairs commentator Ehud Ya'ari, summing up Haniya's remarks on Israel's Channel Two, said: "He's saying 'let's get this over with and leave revenge to Allah'." The newspaper Israel Today headlined a story about Haniya's remarks "Hamas blinked first".
However, the Hamas political leadership in Damascus reportedly takes a harder line, setting forth conditions for accepting a cease-fire proposal put forward by Egypt. Ya'ari said there was a split within the Damascus leadership too, with Khaled Meshal, the head of the political bureau, being challenged by his deputy, Mussa Abu Marzuk, and others who take a more moderate line than "the Kuwaiti group", as Meshal's faction is referred to.
There were differences as well within the troika setting Israel's policy. Defense Minster Ehud Barak and Foreign Minister Tsipi Livni were reported ready to halt the fighting while Prime Minister Ehud Olmert wants the pressure on Hamas kept up until it modifies its position.
"This is the moment when realities are created that we will have to live with in the coming years," he said during a visit to the city of Ashkelon, which has been hit by rockets fired from Gaza. "We are doing hard things in Gaza. It's hard for all of us. We are not doing it with hate but because there is no alternative." Using a sports phrase indicating a critical moment, he said: "This is money time."
Barak and Livni reportedly believe that Israel has already achieved the deterrence it wants and that prolonging the fighting will only increase civilian casualties in Gaza and cost Israel even more international support than it has already lost. Livni said in an interview that she does not need any agreement, direct or indirect, with Hamas containing a pledge not to resume rocket fire after the current conflict ends. "I don't need a piece of paper saying they won't fire," she said. "They won't fire again into Israel because they'll be afraid to. If they did, the same thing will happen to them as is happening now."
A Hamas delegation was scheduled to return from Damascus to Cairo on Tuesday to present the official Hamas view regarding Egypt's cease fire offer. A senior Hamas official, Osama Hamdan, said in Beirut yesterday that the offer did not meet Hamas' demands. Hamdan said that Hamas objected to the clause calling for cessation of arms inflows into Gaza and that it would not agree to an international force on Gaza's border to prevent smuggling of such weapons.
Egypt is calling for a ceasefire "in place", with Israeli forces remaining in Gaza until an agreement is reached for a long-term ceasefire and the opening of the crossings into the Gaza Strip from Israel and Egypt. Cairo is also demanding that Hamas agree to renewal of talks with the Palestinian Authority headed by President Mahmoud Abbas aimed at achieving Palestinian unity and the return of the Palestinian Authority to Gaza.
Hamas Prime Minister Haniya, in his televised remarks, softened Hamas' previous insistence that the crossings be reopened as part of any cease-fire agreement. Israel has sharply curtailed the inflow of goods into Gaza through its crossings since Hamas' takeover in June, 2007 bringing the Gazan economy to a virtual halt, while Egypt has kept its solitary crossing into Gaza closed because of the absence of Palestinian Authority representatives on the Gazan side. Haniya called for a cease fire that would "prepare the way" for a reopening of the crossings, a step back from the previous demand for immediate opening.
Olmert said that Israel was prepared to shift its offensive into "Stage Three", a major incursion into the built-up areas of Gaza City, if it is not satisfied that a mechanism will be put in place to prevent further smuggling of rockets into Gaza. Otherwise, he said, Israel's deterrence would be compromised throughout the region. If Hamas remains defiant, he said, it would "meet Israel's iron fist". The sight on Tuesday of reservist armored units moving in strength towards the Gaza border gave backing to his words.
Observers in Jerusalem believe both sides are engaged in endgame manoeuvres and that a ceasefire is likely to be announced within a few days, perhaps the end of the week and almost certainly before Barak Obama is inaugurated as president next week. They did not discount the possibility, however, of miscalculation that could lead to intensive escalation.
Abraham Rabinovich for RT
You can share this story on social media: