Yushchenko suspends parliament's dissolution decree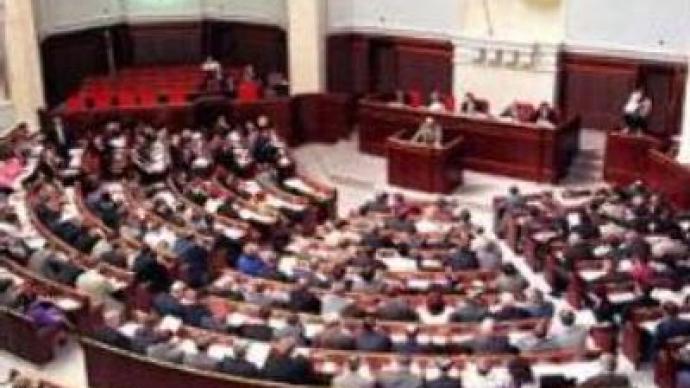 Ukrainian President Viktor Yushchenko has suspended his decree on parliament's dissolution for two days to give it time for another session. The main issue on the agenda is early elections set to be held on September 30.
The long-awaited announcement of the parliament elections came after hours of tense negotiations between the President and his rival, Prime Minister Viktor Yanukovich. It is said to have ended a long-running political crisis in the country. This is expected to be a very important session for the Ukrainian parliament (the Rada). First of all, this is the first time the Rada meets in full within the latest several months, meaning that deputies from the opposition parties like the Yulia Timoshenko's bloc and the Our Ukraine party will also attend the session. They have been boycotting the sessions of the parliament since the President signed the decree dissolving the Rada. The deputies are expected to view about 30 laws they have produced within the period since the dissolution of the parliament till now in order to see whether these laws are legitimate, and then they will get down to the most important issue on the agenda, which is the legal grounds for the early parliamentary elections. As for the streets of the Ukrainian capital, Kiev, they are now calm after several months of continuous protests.Some analysts say that the agreement on the elections date is leading to some sort of political stability. Meanwhile, some other experts say that the election scheduled on September 30 is unlikely to change the balance of powers within the Rada. However, many say that the political parties in Ukraine are now starting to switch back from protesting to getting ready for the election.
You can share this story on social media: