Israeli-Palestinian conflict goes online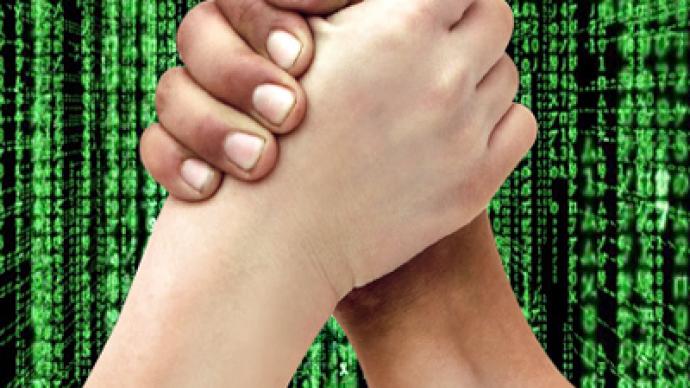 Israeli Prime Minister has proclaimed that peace with Palestine was not an option unless Israel keeps the occupied territories. The address caused uproar among Palestinians and is certain to add tension to yet another battleground in this conflict.
The Israeli-Palestinian conflict has reached an unlikely new field of battle, where there are no borders and no generals calling the shots. The battle is raging all over the internet, where everybody can post their point of view on the events in the Middle East. The online encyclopedia Wikipedia is one of the world's most popular websites with 16 million entries open for anyone to edit, rewrite, or even erase. Probably, one of the reasons behind Wikipedia's success is that it allows many opinions to be weighed and synthesized.   "There is no fact-checking committee or something like that [on Wikipedia]," said Dror Kamir, a board member of Wikimedia, Israel. "There is no chief editor or anything like that."  "There is an article, I think, about every Palestinian village that was destroyed during the 1948 war,  the Israeli Independence War," he added. "There are articles about every military operation that either side ever launched during the history of the conflict."However, both Israelis and Palestinians complain that their side of the story is not properly covered in the media.  "Propaganda is putting a label on Israel and calling us an 'apartheid state'," said said Naftali Bennet, CEO for Yesha Council of Jewish Settlers. "We fight that by bringing the actual facts, where Israel is the most progressive democracy in the Middle East, and for that matter, the only democracy in the Middle East."Naftali's Yesha Council, which represents the Israeli settler movement, has been organising workshops to teach people how to post, revise and even rewrite some of the most disputed pages online. There is disagreement around terminology such as the word "occupation", the history of what happened in certain conflicts, even the names of certain cities and towns."What we do is, we monitor various media outlets and when we see, for example, a certain media outlet calls Israel an 'apartheid state' then we send our people in to engage in discussion and to give the facts," Bennet said. However, the Palestinians have less people to send in, which is why the battlefield is not equal, according to Abed al-Nasser, who heads the Association of Palestinian Journalists. He says he wishes he had the kind of cash the Israelis have to train Palestinians to brush up on their knowledge of Wikipedia."I think people should stick to the truth and no try to learn how to put their point of view in a Wikipedia article. I mean, if you have sources, just bring them on," he said. However, Wikipedia experts say it has nothing to do with training and everything to do with the truth."I think people should stick to the truth and not try to learn how to put their point of view in a Wikipedia article.  I mean if you have sources, just bring them on," Dror Kamir said. However, in this war every bit of ammunition counts. It is no secret that the revolutions sweeping the Arab world found their support online. Hundreds of thousands of people signed up on a Facebook page calling for a third Palestinian uprising or Intifada. Despite the page being closed down for inciting violence, the fight online continues.
You can share this story on social media: