Who freed Russian hostages?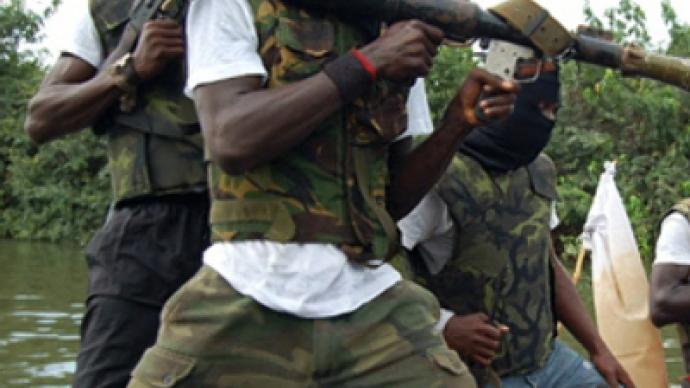 With Russian hostages who'd been held by Nigerian militants now in safety, the circumstances surrounding of their escape are still unclear and questions are being asked.
According to Russia's Foreign Ministry, two employees of the aluminium plant Alskon belonging to the Russian corporation Rusal are currently with one of the divisions of the Nigerian armed forces. They are said to be in good health.
The former hostages are due to fly to Lagos, where Russia's ambassador Aleksandr Polyakov will meet them personally. He says they will be provided with all necessary help. They will then be transported to Russia.
Media report that the pair, who were captured on December 20, 2008, in the town of Ikot-Abasi in southern Nigeria, escaped on foot at the end of last week. After wandering for five days in the Niger river delta, they were found by the Nigerian army late on Thursday.
Rusal head Oleg Deripaska has expressed his gratitude to those involved in their release, saying: "I would like to thank all those who helped the company to free the hostages, especially Russia's Foreign Ministry, the Russian embassy in Nigeria and the security services of both countries."
The Russian Foreign Ministry has acknowledged its role in the affair.
"The Foreign Ministry of Russia, which from the very beginning has closely co-operated with Nigeria, is grateful to the Nigerian authorities. They have given special attention to freeing the Russian citizens," the official statement says.
Commenting on the contradictory accounts, ambassador Polyakov said: "It's too early to speak about the details. A lot of questions need to be cleared up."
You can share this story on social media: