We need new economic links: Russia & Bulgaria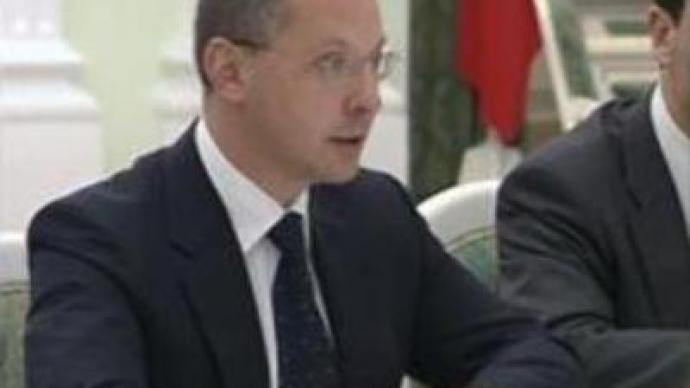 The Russian and Bulgarian leaders have agreed that they need to build new economic ties, and strengthen energy co-operation, during their second meeting in as many months.
The pair discussed a range of bilateral issues during their Moscow meeting.
"We see that our relations primarily economic ones are developing rapidly. Last year the increase was 38% with turnover topping $ US 4 BLN. Of course we have still a long way to go, namely we need to diversify our relations, "
Russian President Vladimir Putin said afterwards. The Bulgarian Prime Minister Sergey Stanishev agreed that new economic opportunities need to be looked at.
"Currently we are working in a number of major projects like a long-term contract with the Gazprom concerning gas supply and transit. A project to built a nuclear pair plant in Belenair and a project to built Burgas-Alexandroupolis' trans-Balcan oil pipeline. These projects provide an opportunity to make our cooperation more specific. I am sure that in the future our economic partnership and energy co-operation will become even closer,"
Stanishev said. The editor-in-chief of "The Russian Energy" weekly, Mikhail Kroutikhin believes the main reason the Bulgarian delegation visited Moscow is concerns about the future energy relations with Russia.
"The Russian government has proclaimed its strategic goal to decrease Russia's dependence on the transit routes for the export of oil and gas. And all the gas that Bulgaria receives comes from Russia, but it has to pass through Ukraine, Moldova and Romania before it reaches the Bulgarian customers. The Bulgarians want to be absolutely sure that this flow of gas does not trickle down,"
Mikhail Kroutikhin said to Russia Today. He also added that Bulgaria is very important for Russia as well:
"If Gazprom is determined to carry out its project of the Southern route across the Black Sea into Turkey and then from Turkey to Bulgaria and possibly other East European and Central European countries."
You can share this story on social media: