VP to voters: take bribes as gift from heaven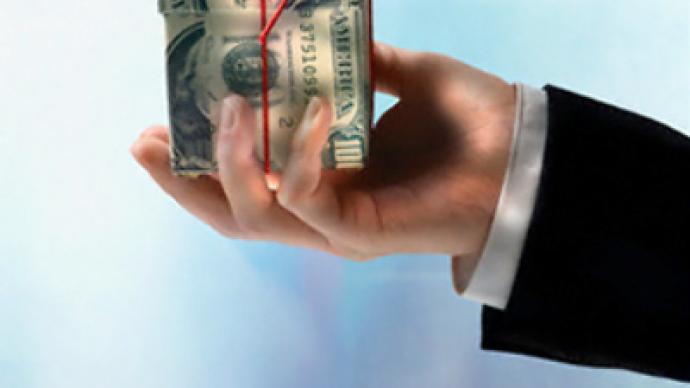 In an unusual twist of political thinking, Kyrgyzstan's vice president has called on citizens to take bribes from political parties ahead of the national election – and later cast ballots as they see fit.
Azimbek Beznazarov, who was Prosecutor General in the previous Kyrgyz government and oversees law enforcement and military ministries in the current cabinet, said parties are to spend about $150 million "for campaigning and bribes" AKIpress news agency cites him as saying.
The dubious methods are an inevitable evil, the senior official believes, so the people should not reject the money. "Take it as a gift of heaven, use it," he said.
At the same time he called to ignore the bribes when casting ballots. "You have been selling your conscience for 20 years now, so take it this time. But on Election Day slap them in the face. Let them think twice before bribing in the future," he explained.
The Kyrgyz election is scheduled for October 10. After it the country will have a working parliament. The previous one had been dispersed during the mass riots in April by the provisional government.
You can share this story on social media: