Violence continues in Gaza despite new truce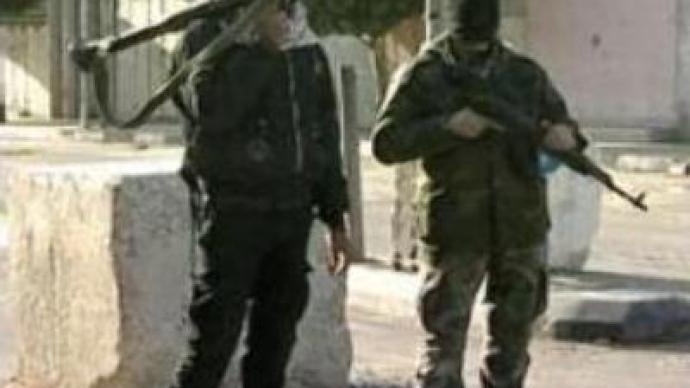 Palestinian Prime Minister Ismail Haniyeh has urged gunmen to withdraw from Gaza City after both Hamas and the rival Fatah movement violated a cease-fire signed on Friday between the two sides.
Friday's truce didn't last long. Gazans venturing from their homes on Saturday were hoping for a lull in the fighting, but were soon sent scurrying back for refuge.Announced late Friday, the cease-fire agreement followed the deadliest single day of violence between rival groups Hamas and Fatah. Seventeen people, including four children, were killed. The latest cease-fire was announced after a meeting at the Egyptian embassy. Palestinian officials said the agreement, the second this week, was approved by both Palestinian president Mahmoud Abbas and Hamas' Political Bureau Chief, Khaled Meshal.
"They agreed on the following things: One, to immediately stop the exchange of fire between both sides, and two, to pull out all militants and armed people from the streets. Three, to continue the meetings tomorrow,"
said Fatah representative Samir Mashharawi.But, shortly after the announcement, a car carrying a Fatah delegation was reportedly shot at by Hamas gunmen. President Mahmoud Abbas again appealed for calm and while not confirming a meeting between himself and Hamas' Khaled Meshal planned for next week in Saudi Arabia, Abbas said he was willing to travel there for talks.The two leaders met in Syria last month but failed to reach agreement on forming a Palestinian government of national unity and quelling the violence.
You can share this story on social media: