Vets confirm bird flu in poultry from Southern Russia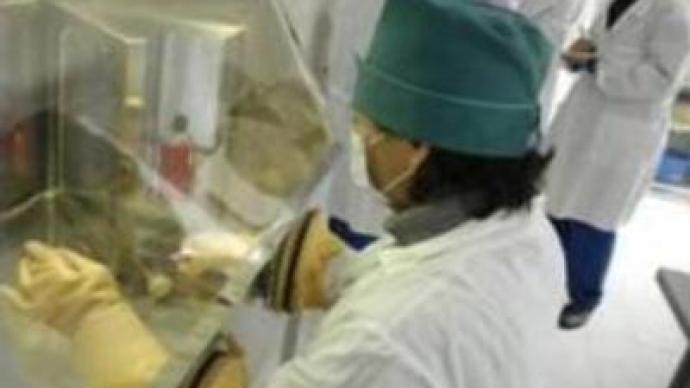 The Moscow veterinary laboratory has confirmed bird flu in samples taken from dead poultry in the Krasnodar region. A total of 21 dead domestic birds had been found at 3 farms in Southern Russia earlier this month.
Samples were then sent to Moscow for analysis, and the rest of the flocks were vaccinated against the disease.
"There were suspicions on 3 farmyards. Currently we are checking the whole area and vaccinating the birds. So we are taking full measures to prevent any further spread,"
stressed Nikolay Dyachenko, Deputy Governor of the Krasnodar region.The deadly H5N1 strain has not yet been identified, but the farms affected have been quarantined as a precaution.This is the first instance of the virus detected this year. Last year an epidemic broke out in 5 Siberian and 11 Southern Russia's regions.It resulted in the culling of about 1.5 million birds.
You can share this story on social media: