Mystery vessel hijacker names mastermind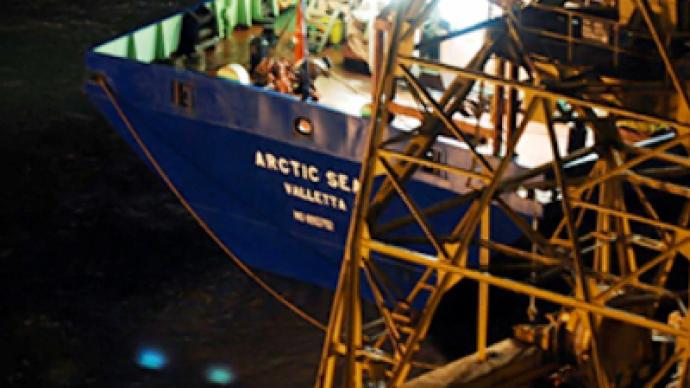 An Estonian businessman contracted the hijacking of the merchant vessel "Arctic Sea", his accomplice has told a Moscow court. The pirate attack, which drew worldwide media attention in June 2009, was done for ransom.
The alleged organizer of the crime is Erik-Neiliss Kross – an Estonian businessman involved in oil trade and development – according to one of the arrested hijackers, Dmitry Savins.
Savins told a Moscow court that he helped Kross, his business partner and friend, to hire people for the attack and was the one in charge of the operation. Kross planned the hijacking for purely financial reasons. He needed money to cover debts he had accumulated as a result of the economic crisis, which had hurt his business greatly.
According to the convict, two other people had been involved in arranging the crime – Sergey Demchenko from Germany and Aleksey Kertsbur from Israel. The man didn't provide any proof of his accusations.
Kross, the alleged organizer of the hijacking, was a prominent official in Estonia in the mid-1990s, reports Interfax. For several years he headed an agency, which coordinated the country's intelligence. After resignation he worked as a security consultant for several Estonian media outlets. In 2007, he consulted the Georgian National Security Council on how the country should achieve its goal of joining NATO.
Savins said he was to be paid 100,000 euros for the grand theft, while the seven men under his command were promised 10,000 each. Later the fee was doubled.
The group successfully boarded the Arctic Sea as it transported cargo of lumber from Finland to Algeria. Then they demanded 1.5 million euros ransom from the owner and the insurer, but they refused to pay up.
After Kross failed to evacuate the pirates, they decided to release the ship's crew near Guinea, sink it and flee. However, a Russian Navy battleship intercepted them before they could put their plan into action.
Kross' accomplice Dmitry Savins was proved guilty and sentenced to 7 years of prison. Savins' case was reviewed separately from the other pirates because he chose to strike a bargain with the court.
Earlier in May, another Arctic Sea hijacker had been sentenced to five years for piracy. He also bargained with the court.
The disappearance of the Arctic Sea made headlines after some media speculated that the vessel could have been used for secret transportation of some illegal cargo – drugs, radioactive materials or weapons.
At the time of the incident, President Dmitry Medvedev had demanded swift action from the military to find and rescue the missing ship, which fed the suspicions of conspiracy theorists.
You can share this story on social media: