U.S. senators in Moscow have heavy agenda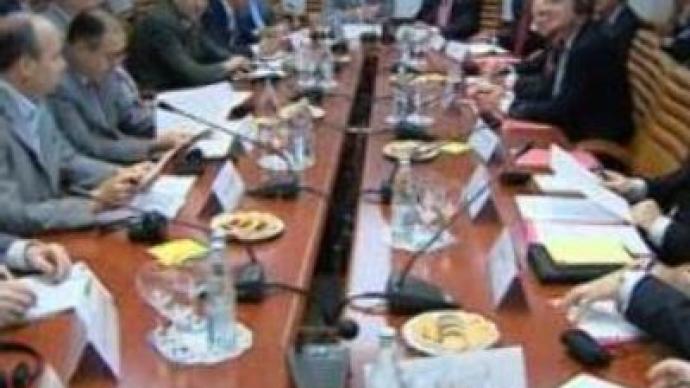 American-Russian talks enter their second day. Ben Nelson and Trent Lott are in Moscow to discuss the current state of Russia-U.S. relations. During their two-day visit they are scheduled to meet the Russian FM and several other officials.
The deployment of the U.S. anti-missile shield in Europe was discussed on the first day of talks. The U.S. Senators once again said it poses no threat to Russia, while the Russian side didn't seem to agree.The Senators also talked about Russia's accession to the World Trade Organisation (WTO) with Russian Minister of Economic Development and Trade, German Gref. He said all parties were convinced of the necessity of Russia's early accession to the WTO.The problem of international terrorism and the Iranian and North Korean nuclear issues are also important items on the agenda.Meanwhile, Evgeny Bazhanov, Deputy Director of the Diplomatic Academy of Russia's Foreign Ministry, believes Russia and the U.S. have a lot of spheres to co-operate in.
"Russia and America need each other in this new globalising world, which is not divided into two or three opposing camps. We need each other in the sphere of security where there is a great agenda for the mutual work; in the sphere of proliferation of nuclear weapons, fighting terrorism, drugs and organised crime, in solving regional conflicts, etc. We also need each other in the field of economy as Russia needs American technologies, finances, trade with the U.S. as they need co-operation with us in the energy field and other ones. Let us consider human relations as well, as Russians live and work in America and travel there. Simultaneously more and more Americans come to Russia to live and to work. Finally, the ideological factor which means the building of a democratic society. We need to have good relations with the strongest democracy in the world and the Americans are interested in Russia developing that way,"
he said.
You can share this story on social media: