U.S. President and UN Secretary General address the global issues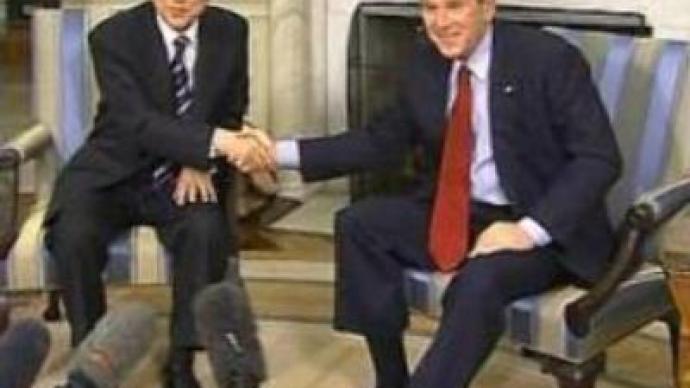 U.S. President George Bush and the new United Nations Secretary General Ban Ki-moon have been meeting for the first time in Washington. Both said they're committed to working together on issues of global concern.
"The U.S. wants to work with the UN to achieve peace and the spread of freedom. Thank you very much for the wise advice that you have given us on a variety of issues. We talked about the Middle East of course and the importance of the quartet. We talked about Darfur,"
Mr Bush remarked.
"As I start my new administration as Secretary General I would like to have the strong commitment and support from the U.S. government. I am committed to devote all my time and energy to address all these important issues C the Middle East, Darfur, Lebanon and Somalia, North Korea, millennium development goals and climate changes C all the global issues which require global collective wisdom and effort,"
Ban Ki-moon stressed.
You can share this story on social media: