US-North Korea talks ended in Berlin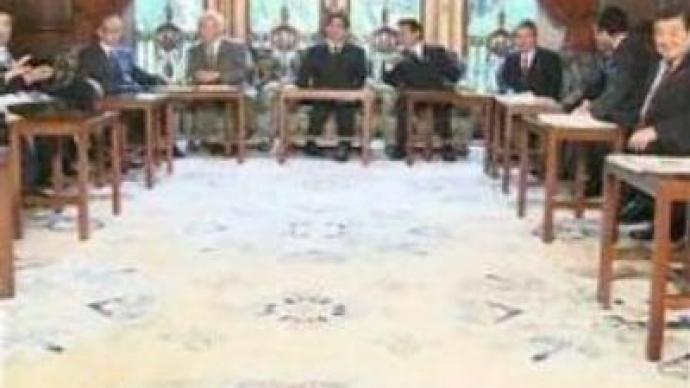 Three days of talks between the United States and North Korea have ended in Berlin. The US envoy to the talks, Christopher Hill, has left the German capital without revealing the outcome of the informal discussions.
The talks have been aimed at kick-starting 6-party talks over North Korea's nuclear programme.Attempts to resolve the conflict started in 2003 involving both Koreas, the United States, Russia, China and Japan. But the negotiations came to a halt several times.In October North Korea conducted its first nuclear test and has previously test-launched ballistic missiles.Talks in December failed to make headway.Russian President Vladimir Putin says he is committed to finding a peaceful solution to the dispute.
You can share this story on social media: