No ma'am, the doctors are late, we're just your friendly undertakers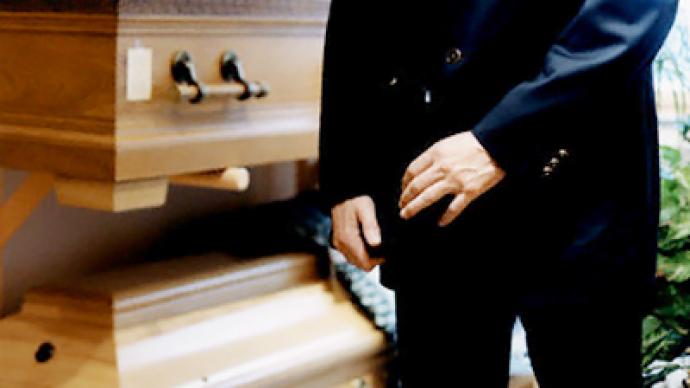 Relatives who had called for an ambulance for an elderly patient were shocked when the people knocking at their door turned out to be undertakers rather than emergency service coroners.
The outrageous incident in the city Ekaterinburg in the Russian Urals is but one of the cases being investigated by the General Prosecutor's office, a spokesman reported on Tuesday. Medical workers in both the Emergency Medical Services (EMS) and hospitals, as well as police and rescue service employees often tip off funeral companies on possible clients, reports Rossiyskaya Gazeta newspaper. This illegal and immoral practice, which violates people's privacy, gives sleazy undertakers a competitive edge in the profitable business.In some instances undertakers came up with their offers to families of still-living patients. After one such incident in April, an 85-year-old woman in Ekaterinburg barricaded herself in her room for several days."The agent came up with his brochures right after the ambulance crew left, gave me one and offered to take grandma away. With her still alive!" Anna, a relative of the woman commented.In a separate incident in the city Toglyatti in southern Russia, a woman informed police about her husband's sudden death, but before a squad arrived for due proceedings, four undertaker agents came to the widow's door and started a loud quarrel over who would take possession of the deceased.Cases of the dead names trade are notoriously difficult to investigate and bring to court. EMS officials, however, say corruption is not the only source of the problem."Each year I have 15 to 20 reports from doctors, about funeral service agents arriving before our squads. My version is that they monitor our radio communication, but it's hard to prove it," the head of an EMS station in Ekaterinburg told the newspaper.Last year the Russian parliament considered introducing a law criminalizing the trading of information by medical workers, but the legislation was rejected.
You can share this story on social media: