Unauthorised filming of Saddam's execution triggers new wave of violence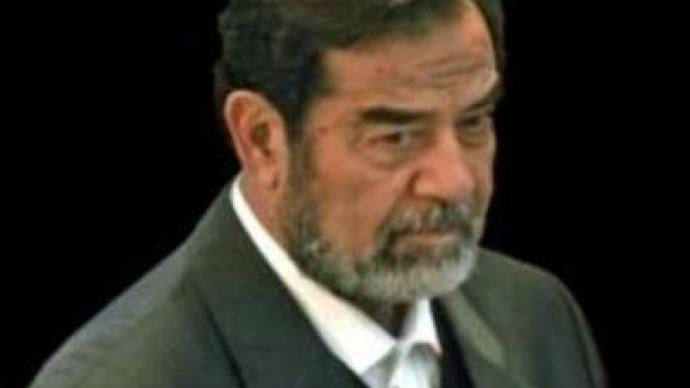 Mobile phones used to film the execution of Saddam Hussein belonged to two high-ranking officials, according to Iraqi prosecutors. An inquiry has been launched into how guards were allowed to taunt Saddam and record his hanging.
The images recorded on a mobile phone show guards shouting "Go to hell" and insulting the former Iraqi leader as he stood on the gallows. The video was released on the internet and later televised.How the guards were able to smuggle a camera phone into the execution chamber is now the subject of a government investigation."
There were only two people who had mobile phones inside the room. I don't want to declare their names. They were high ranking officials. I'm sure those who chanted at the moment of the execution were not organised or being ordered to do so. It was individual behaviour from the guards,"
claimed Munqed Al-Fer'Oun, an Iraqi prosecutor.The video and Saddam's treatment by Shiite officials has further enraged Sunni Muslims. Angry crowds took to the streets of Dor, north of Baghdad, firing into the air. Protesters gathered at a nine-metre mural of the former dictator calling for revenge.A mob in Samarra broke the locks off a Shiite shrine and marched through with a mock coffin. The bombing of the shrine in the city last February triggered the current wave of attacks between the minority Sunni and majority Shia Muslims.Days after Saddam's execution was welcomed in Iran, the Iranian President Mahmoud Ahmadinejad said it was an attempt to deepen splits in the divided nation.
"The U.S. and the West even want to use Saddam's execution as an instrument to incite division in Iraq,"
he said. "
The world and the regional countries should know that sooner or later, the occupiers will have to leave Iraq under the pressure of the Iraqi people."
It comes as U.S. president George Bush prepares to unveil a new strategy to turn the unpopular war around. That may be within days according to reports, and there's speculation the number of combat troops could be boosted by up to 30,000.Meanwhile Italy says it will push for a worldwide moratorium on the death penalty, after Saddam Hussein's execution was denounced across Europe.The government of Premier Romano Prodi will seek the support of other countries opposing capital punishment to raise the issue at the United Nations (Italy is now one of the rotating members of the UN Security Council). The death penalty is banned in Italy and other countries of the European Union.
You can share this story on social media: