UN team ends Kosovo visit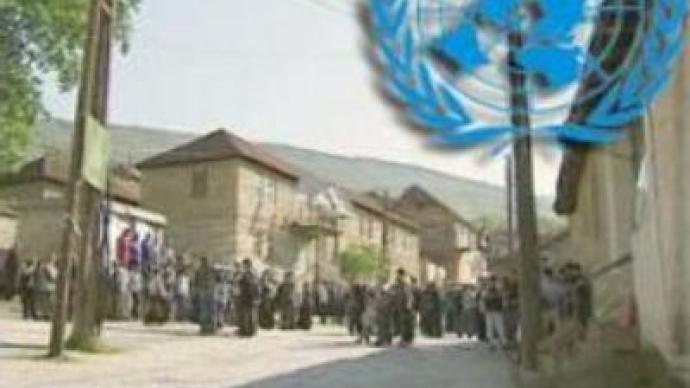 The UN Security Council Mission has finished its fact-finding tour to the Serbian province of Kosovo. On Saturday, the 15 observers went to two villages where they met both Serbs and ethnic Albanians living in the province.
The UN team visited the area at Russia's suggestion after the UN Special Envoy Martti Ahtisaari presented his plan to grant independence for Kosovo under international supervision. Orahovac, a town 100 kilometres from Kosovo's capital of Pristina, was the last stop of the UN Security Council mission's tour in the breakaway Serbian province. 400 Serbs are living here in constant alert being surrounded by thousands of ethnic Albanians.The Russian Ambassador to the UN, Vitaly Churkin, says visiting places like that must affect UN diplomats.
"I would be very surprised if members of the UN Security Council don't change their impressions and opinions on the Kosovo problem in comparison with those they had in New York on the basis of the reports they had got there,"
Mr Churkin said. However, the Belgian Ambassador to the UN and the head of the Mission, Johan Verbeke, says the time for the final decision on Kosovo hasn't come yet.
"There is a lot Ambassador Churkin can give to me except for his might. Of course, there are slight differences between us, but those light differences, I trust, have been narrowed as the result including this Mission. And the whole purpose of our work together in New York is to get to the one equation, which is the right equation,"
he pointed. The Mission of the UN Security Council tried to use every minute in Kosovo to get as much information as possible. Now they are heading to Vienna, to meet the UN Special Envoy Martti Ahtisaari. After that, more talks on the breakaway region are expected in New York.
You can share this story on social media: