UN Secretary General calls for shutting down the Guantanamo Bay prison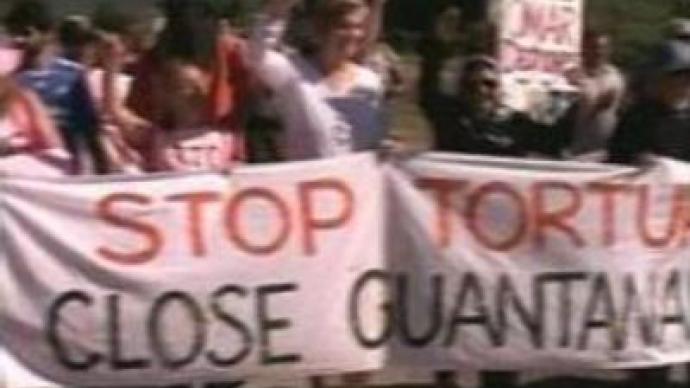 Speaking at a news conference, UN Secretary General Ban Ki Moon has urged the United States to close the prison at Guantanamo Bay. He said the detention centre goes against many human rights and should be closed down.
The first detainees were flown to the heavily guarded camp in south eastern Cuba four months after the terrorist attacks of September 11th, 2001. More than 800 captives have been held there since, and only 10 of them have been charged with crimes. Many demonstrations are being held worldwide by human rights groups who want their voices heard saying the detainees should be either charged or released and the camp shut down.
"Guantanamo is to me what the Japanese concentration camps were during the Second World War. It is something that should never be on the pages of any society that claims to call itself democratic,"
says Michael Ratner, President of the Center for Constitutional Rights, New York. Advisor to the Editor-in-Chief of RIA Novosti news agency, Konstantin Maksimov, commented:
"Unfortunately, the U.S. doesn't need the opinion of the international community. They try to persuade the world that there is some evidence that all the people who are detained in the camp are terrorists. We know many incidents when the U.S. has made claims they had evidences about terrorists activities, and later it turned out that the information was a mistake supplied by the CIA. I think that the international community has not acted properly, and human rights groups should intensify their efforts."
President Bush himself also said that the facility was hurting the image of the United States. On the other hand, last year he signed legislation preventing the prisoners to use US courts to get themselves out of these facilities. That is why the Bush administration has faced criticism over its conflicting ideas and failure to charge most of the inmates and reports of abuse.
You can share this story on social media: