Ukrainian army recruits 8-year-old boy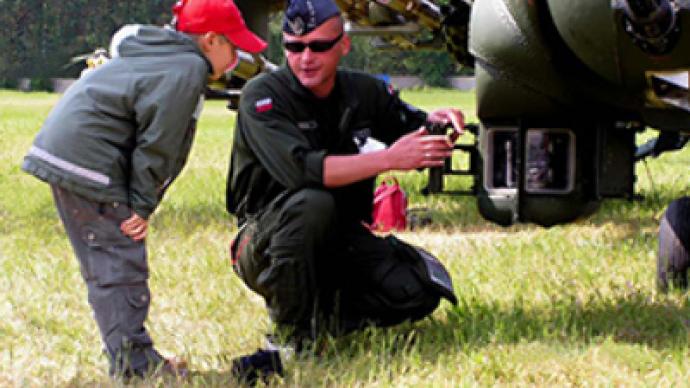 An eight-year-old Ukrainian boy from Ivano-Frankivsk has been mistakenly called up for military service, the country's UNIAN news agency reports.
The boy's parents immediately pointed out the mistake to the local military enlistment office, which suggested, however, that they find a better excuse for their boy not to serve for the better of his motherland.
The family decided to treat the situation with humor, equipping their son in full compliance with the rules and appearing at the military office where they handed over the boy's birth certificate.
The country's military officials were forced to admit their mistake after seeing the little recruit in person along with his birth certificate. However, they refused to comment on the misunderstanding.
"Misha (the boy) doesn't realize what has happened," the boy's father says.
A similar story took place in 2006 in the central Russian city of Volgograd when a one-year-old boy nearly became a recruit. Back then, the Russian military described it as a red-tape mistake.
You can share this story on social media: