Ukraine: situation remains tense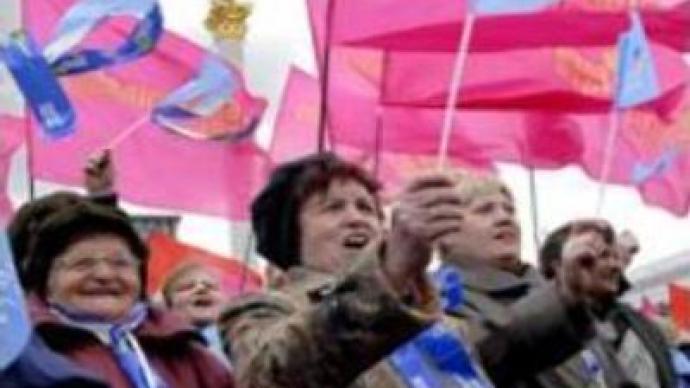 The political situation in Ukraine remains tense as the country waits for the Constitutional Court to rule on the legality of the President's decision to dissolve parliament and call early elections.
The court is expected to issue its judgement later this week. There were mixed reports about bribing, corruption and political pressure on the judges. In the latest twist one of the judges, Vladimir Kampo, called for hearings to be stopped altogether, claiming the case was purely political and out of the judicial scope.Meantime, President Yushchenko and Prime Minister Yanukovich have met in an attempt to settle their dispute about how to resolve the political crisis. It seems they have finally started pulling in the same direction, with Mr Yushchenko now considering postponing the election, and the Prime Minister saying they can compromise before the court's verdict.The political stalemate has led to demonstrations by supporters of both President Yushenko and Prime Minister Yanukovich. The protesters crowd around the Constitutional Court's building and intend to continue rallies until the verdict is announced.
You can share this story on social media: