UK trooper cuts off Taliban fingers as souvenirs
Published time: 8 Aug, 2011 12:13
Edited time: 8 Aug, 2011 16:42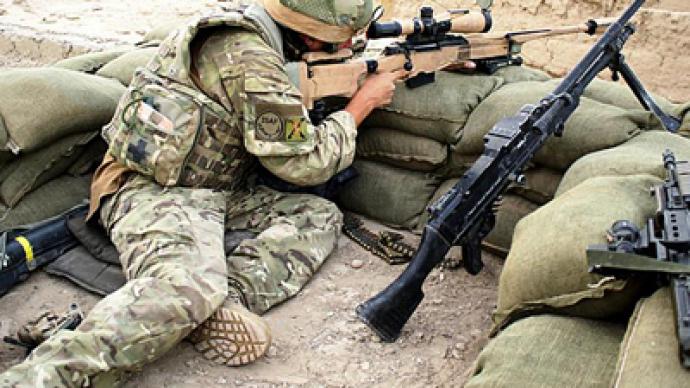 The British Ministry of Defense is investigating allegations that a Scottish soldier sliced off the fingers of dead Taliban fighters in Afghanistan and kept them as macabre souvenirs.
­A soldier from the 5th Battalion of the Royal Regiment of Scotland reportedly collected the keepsakes while he was serving in Afghanistan's volatile southern province of Helmand, according to Agence France-Presse, citing The Sun newspaper on Monday.

The Afghanistan campaign is believed to have been the soldier's first tour of duty, and the possibility that his actions might have been the result of conflict trauma has not been ruled out.

The soldier reportedly returned to Britain from Afghanistan earlier this year and is being investigated by the army's elite Special Investigation Branch.

Britain has about 9,500 soldiers in Afghanistan as part of NATO forces fighting Taliban insurgents.