Turkish troops enter Iraq?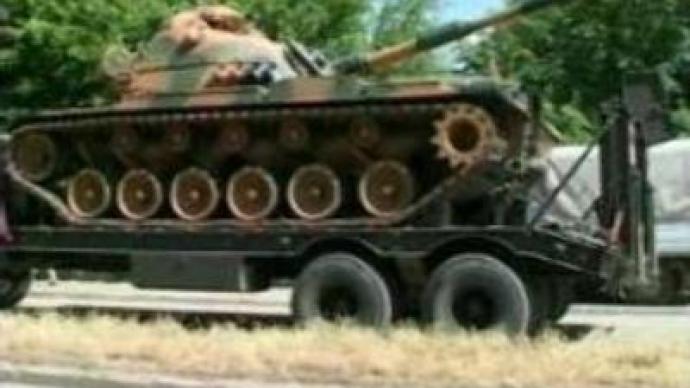 Turkish military sources say a limited raid across the border into Iraq has been carried out. However, Turkey's government denies any major incursion to crush Kurdish rebels.
It was billed as a routine operation. But it's sparked fears, long held by Kurds and some in the West, that Turkey may be moving to claim part of Iraq for itself.The Turkish army says the buildup of troops and tanks in the southeast region, bordering with Iraq, is intended to combat members of the outlawed Kurdistan Workers Party, the PKK, who may be inside Turkey or trying to enter. Nevertheless, Turkish security sources and an Iraqi Kurdish official say hundreds of troops crossed into northern Iraq on Wednesday, in pursuit of Kurdish rebels. Turkey's Foreign Minister Abdullah Gul denied any such incursion.
''There isn't this kind of things happening. I would tell if there was. It needs a separate preparation period. But no one should forget that we are in war with terrorism. Thus, we would do anything to eradicate roots of terrorism,''
he commented. Turkey has declared several areas near the border with Iraq to be 'temporary security zones'. Turkish military sources say it's not unusual for troops to make hot pursuit raids into Iraq. The U.S. government has urged Turkey to be cautious, fearing conflict in one of the most stable areas of Iraq. U.S. State Department Spokesman Sean McCormack said,
"What we believe is needed is a dialogue, co-operation, action in addressing the PKK threat, but not an incursion by the Turkish army into Iraq.''
In recent weeks Turkish leaders have been discussing major military action across the Border.
You can share this story on social media: