Turkish Prime Minister to address the nation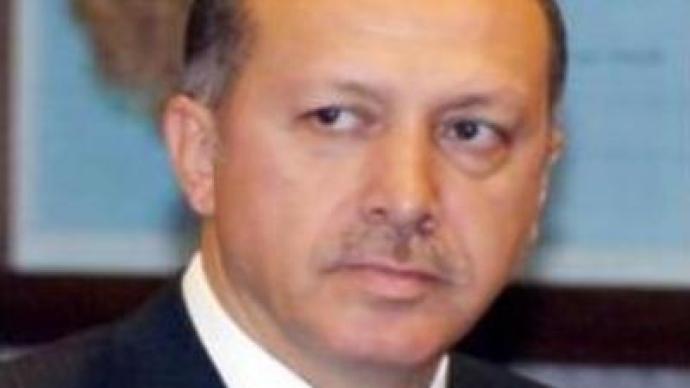 The Turkish Prime Minister Recep Tayyip Erdogan is to address the nation amid the crisis over its presidential election as thousands of protesters have been holding rallies in Istanbul, amid a row over a vote for Turkey's next President.
The demonstrators are concerned about the commitment of the ruling party's candidate to his Islamic roots.The army is accusing the government of tolerating radical Islam and is vowing to defend secularism.Despite the protests and failing to win election in a first round parliamentary vote on Friday, Abdullah Gul is standing his ground. A second round of voting in parliament on Gul's nomination is set for Wednesday.
You can share this story on social media: