Trust between Russia and Israel on the rise, Putin says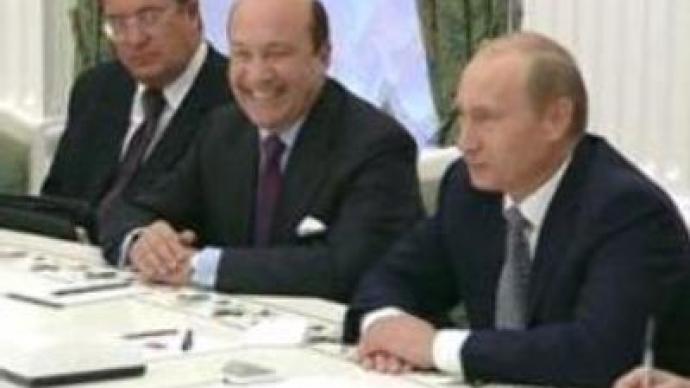 Ehud Olmert is visiting Russia for the first time since becoming Israeli Prime Minister in May, The trip marks 15 years of diplomatic relations between the countries. And it is also his first overseas trip since Israel's war with Hizbollah.
Iran, North Korea and Middle East issues are expected to top the agenda. Ehud Olmert is holding talks with Russia's President and Defense Minister. Other issues on the agenda will include bilateral trade and cooperation. The visit is timed to coincide with the 15
th
anniversary of diplomatic relations between Israel and Russia. Both leaders say relations have significantly improved President Vladimir Putin also said that Russia will do what it can to help settle the conflict between Israel and Palestine. Olmert says Russia should uses its influence to help solve the dispute.
Russia Today's guest, the head of the Centre for Middle East Research in Moscow, Alexander Shumilin, says Russia can take the opportunity to enhance its role in resolving the Israeli-Palestine conflict.
"It is possible now for Russia to play the role of the balancer in the Israel-Palestine stand off. This is the role that every country is trying to play. But at the beginning of this year, Russia invited the Hamas delegation to Moscow to put pressure on them, to make them less militarized and to be involved in the peace process. These efforts on the part of Russia haven't led let to any kind of serious results. But the negative effect of that was noticeable. Russia was criticized by Israel and the West. Now there is a possibility for Russia to balance its approach and to find a new level of mutual interest so, that the story with Hamas can be presented in a positive light."
You can share this story on social media: